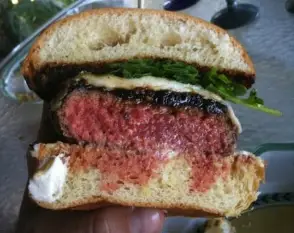 Gross…and $16!
I came across an interesting article over in the OC Weekly today, about Santa Ana's "The Playground" restaurant.  Apparently one of the OC Weekly's readers visited The Playground and he asked for a slice of orange for his drink.  He was refused.  The policy at this pricey restaurant is to refuse any food or drink modification requests by customers.  The upset customer apparently told the server that he would write a bad review on Yelp and that was it.  He was tossed out!
He may have been lucky.  Go over to Yelp and you will see that many folks have had awful experiences at The Playground.  Click here and see for yourself!  The complaints are legion.  The Yelpers often complain about the service; the huge amounts of salt on the food; the under-cooked meat; the small portions; the strange food pairings; the noise; the lack of tables, etc.
Several Yelpers complained about the dirty bathrooms.  The Orange County Health Care Agency inspected The Playground on November 8, last year.  They found dirty bathrooms too – and more:
Signs/Labels/Menu Board/Trans Fat-Missing/Incorrect/Lack of Food Handler Card
Uncleanliness of Premises/Trash Storage
Restroom in Disrepair/Unclean/Improp. Use/Supplies
Improper Food Storage/Receiving
Inadequate Hygiene (Hair/Clothing/Eating/Drinking)
Unsanitary Equipment/Utensil/Linen/Plumbing
Inappropriate Sanitizer Level/ Lack of Test Strips
Lack of/Unsanitary/Condition Walls/Floors/Ceilings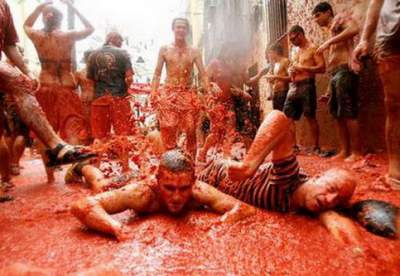 Raw meat fans will love The Playground…
This is one of the Downtown Santa Ana restaurants that has apparently benefited from the PBID – the unethical property tax that robbed some businesses in order to market others.  I wish I could tell you that the other Downtown gentrified eateries are any good, but click here and find out the bad news for yourself.
What I find most deplorable about The Playground is that they are run by a professional Chef, Jason Quinn, but he apparently doesn't care about what his customers want.  Nor does food safety or hygiene in general seem to matter to him, as per the County's findings.
Do yourself a favor.  If you are in Downtown Santa Ana and you're hungry go to Main, head North and eat at Norm's.  They will fill you up at a fraction of the cost and will be happy to modify the food anyway you want it!