When the City of Rialto put video cameras on their police officers formal complaints against the officers plunged 88% during the year and officer "use of force" incidents dropped by 59%, according to the New York Daily News.
Officers have the option of mounting the cameras – provided by Taser International – on a headset, and new technology will enable them to wear the equipment on a cap or sunglasses. And officers in the future will be able to write reports taken directly from the camera footage, which will include sound, according to the San Jose Mercury News.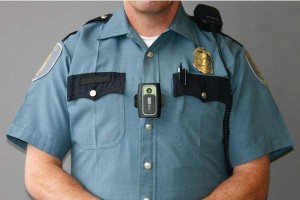 The Police Foundation reports "The findings suggest more than a 50% reduction in the total number of incidents of use-of-force compared to control-conditions, and nearly ten times more citizens' complaints in the 12-months prior to the experiment."
"Everyone has a cellphone," Rialto Police Chief William Farrar said. "There is probably not a teenager out there to an adult that doesn't carry some kind of smartphone or cellphone, and they are recording police activity that takes place throughout the U.S., so why not have our own video?" (ABC News)
Shouldn't we do this in Santa Ana, where our police officers have been involved in so many shootings of unarmed subjects?
Will our police officers play ball?
"We did a department-wide survey before implementation and halfway through, to gauge the department's feelings," Farrar says. "And quite honestly, there was not any real change between the survey before the experiment and in the middle. There was high job satisfaction, there was a high feeling that they did have support from the department and the authority to do their job, and there was not much resistance regarding the cameras." (New York Magazine)
Isn't it time to put video cameras on our Santa Ana police officers?  And maybe on our Council Members too.  Who knows what we might catch them doing?  What say you?
[cardoza_wp_poll id=11]