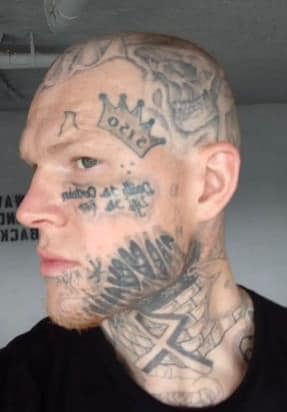 On July 13, 2022, at about 5:51 pm, Westminster police officers responded to the 76 gas station, located at 6322 Westminster Blvd., regarding a stabbing. The victim turned out to be former NASCAR racer Bobby East., who was 37-years-old.
East was found on the ground suffering from a serious stab wound to the chest area. Officers attempted life saving measures until OCFA paramedics arrived and transported the victim to a local trauma center, where the victim succumbed to his injury.
Who will you vote for in the OC 2nd Supervisorial District?
East's attacker was identified as Trent William Millsap (pictured above), a 27-year-old transient know to frequent the Westminster, Garden Grove, and Anaheim areas.
East was an American professional stock car racing driver. He raced in USAC, ARCA, and NASCAR, according to Wikipedia.
On Friday, July 15, 2022, Westminster Police Department detectives received information that Millsap was in an apartment located in the 3300 block of Lincoln Avenue in the City of Anaheim. The West County SWAT Team responded to serve a search/arrest warrant for the suspect.
During the service of the search warrant, an officer involved shooting took place. Millsap was killed. 
No police officers were injured; however, a police K-9 sustained a single gunshot wound that was not life threatening.
The Westminster Police Department, along with members of the Orange County District Attorney's office are currently investigating the shooting.