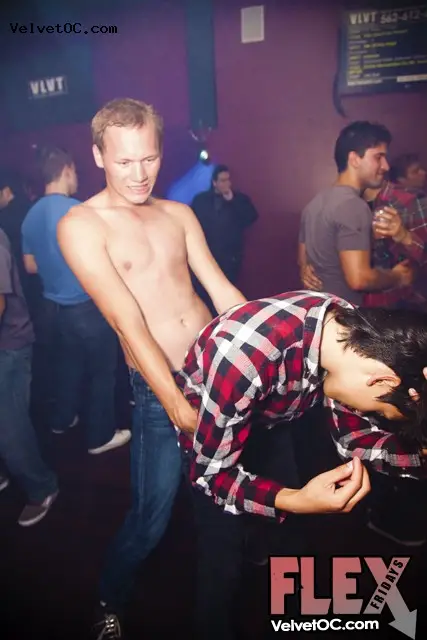 UPDATE: The Santa Ana Planning Commision voted 4-2 to approve the ordinance discussed below.  Eric Alderete and Patrick Yrarrazaval were opposed.  Sean Mill and Frank Acosta made and seconded the successful motion.
Santa Ana's Planning Commission will be considering a proposed ordinance tonight, No. 2012-03, which will establish an Entertainment Permit that will be issued by the Santa Ana Police Department to local businesses that provide entertainment while also serving alcohol.
The main concern, as I understand it, is ensuring that nightclubs and restaurants in town are not allowing minors, 18 and under, in their establishments when alcohol is being served.  Some of these venues, such as the Velvet Lounge, aggressively advertise the presense of 18 year old youngsters, ostensibly as a way to market to older clients who are trolling for youthful partners.  The Yost Theater does this as well. 
"More than a half dozen residents, business owners and community groups recommended that the issue be postponed until January to give them time to review the proposal," according to the O.C. Register.  But the newspaper forgot to mention that these folks have been at the table with the Planning Commission and have been actively engaged in crafting this ordinance for over a year.
The truth is that this handful of opponents wants to wait for the new Santa Ana City Council Members to be sworn in.  Apparently they feel that new Council Members Roman Reyna and Angelica Amezcua will vote to allow young people 18 and under to hang out in venues that serve alcohol, as late as two in the morning.  I cannot imagine that voting that way would be a good idea for Reyna and Amezcua.  Reyna should know better, as a former Santa Ana Parks and Rec employee who has also worked for the Santa Ana YMCA and the Santa Ana Boys and Girls Club.  And Amezcua is an elementary school teacher and a mother of two youngsters.  She too ought to know better.
The Planning Commission apparently is willing to work with these folks to the extent that they will allow a business to admit 18 and under clientele if they seat them in an area separated from the area where alcoholic beverages are being served.
We simply cannot afford to let these youngsters have access to alcoholic beverages.  There is a real risk that older patrons will slip roofies (date rape pills) into their drinks – which is common in such venues.  In fact I spoke a few years ago to a young man at the Memphis at the Santora who told me that happened to him twice in San Francisco and he ended up waking up each time at a hotel, by himself.  He ended up contracting HIV after the second such incident.
One of the advocates for delaying a vote on this proposed ordinance is Joey Mendes, the owner of the Proof Bar, where a young man from Irvine got drunk before venturing to his car, at a nearby parking garage, where he was shot to death while being robbed, after one a.m.
Other advocates for delaying the vote include Phil Bacerra, a planning consultant who is on a paid retainer by Downtown, Inc., the non-profit association that administers the PBID funds – money they take from local downtown businesses and spend as they please.  Bacerra grew up in Garden Grove and is unmarried, with no children.  He was removed from an OCTA Commission by Mayor Miguel Pulido a few years ago.  Bacerra was once employed by Gavin Newsom, when Newsom was the Mayor of San Francisco.  That would have been right around the time that Newsom got caught sleeping with the drug-addled wife of his campaign manager.
It is obvious from reading the minutes of the previous Planning Commission meeting that the ordinance has the support of a majority of the Planning Commissioners.  Any Planning Commissioner who votes to dealy this ordinance will do so at the risk of his political career.  One of these commissioners, Eric Alderete, just spent a fortune on a campaign for Ward 3 on the Santa Ana City Council.  He lost badly to Amezcua, who did not spend a dime.  That alone should send him a strong message that Santa Ana's voters won't tolerate liberals who encourage drinking among our underaged youth.  Alderete indicated at the last Planning Commission meeting, that he was inclined to support a delay.
Click here to read the Agenda for tonight's Planning Commission meeting.