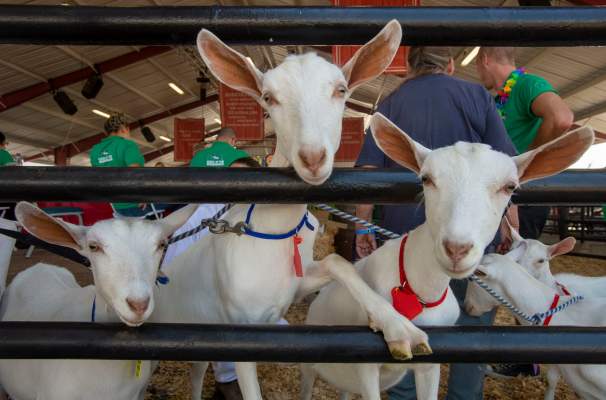 COSTA MESA (Aug. 25, 2021) – The OC Fair has announced that 1,055,770 guests attended the 2021 event which ran from July 16 through Aug. 15, 2021.
Advance tickets were required for the first time as the Fair moved forward with limited daily capacity and a slightly slimmed down array of booths and attractions. Also for the first time, the OC Fair sold out 16 of its 23 days due to capacity limitations.
"While we're so pleased that more than a million people came out to support the return of the OC Fair this year, increased attendance is no longer a number by which we will measure the success of the Fair," said OC Fair & Event Center CEO Michele Richards. "More important to us is the great guest experience we were able to create, our ability to responsibly manage our resources and achieve profitability, and our efforts to be good neighbors and support the community in times of need."
"Time for Fun," was the theme of this year's Fair and guests agreed. The 2021 guest survey showed that the Fair earned an overall enjoyment rating of 4.2 out of 5 and the advance ticketing process earned a 4.5 out of 5 rating from visitors.
Some 16 percent who answered the survey said they attended the OC Fair for the first time and fairgoers said their favorite parts of the event were food, animals and exhibits.
Visitors also enjoyed music at this year's Fair with 20 sold-out concerts in The Hangar and so far nine sold-out shows in Pacific Amphitheatre.
Concerts under the stars are continuing with five more shows in Pacific Amphitheatre:
Aug. 25 – Goo Goo Dolls with special guest Sister Hazel – Buy tickets
Aug. 26 – Flaming Lips with special guest Greer – Buy tickets
Sept. 2 – Chase Rice with special guest Breland – Buy tickets
Sept. 11 – Pacific Symphony performing Tchaikovsky's "1812" Overture – Buy tickets 
Sept. 23 – Hank Williams Jr. with special guest Jackson Dean – Buy tickets
The 2020 OC Fair was canceled due to the pandemic and a virtual event was held online. Attendance at the 2019 OC Fair was 1,393,482.
OC Fair & Event Center in Costa Mesa, California, is home to the annual OC Fair. Year-round attractions include Centennial Farm, Table of Dignity, Heroes Hall and Pacific Amphitheatre. OC Fair & Event Center also hosts year-round events. For more information, visit ocfair.com.
 Support of OC Fair & Event Center provides year-round educational opportunities and helps fund community give-back programs