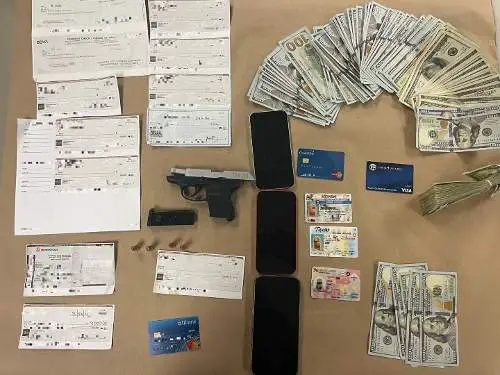 On Sunday, Costa Mesa police officers stopped two suspects in a vehicle for expired tags and for littering as they left a parking lot on Bristol St.
The male driver gave false identifications, and multiple counterfeit ID's and checks were found in the car. The driver was arrested and while they searched him, officers found he had a loaded gun in his underwear.
The driver was identified as a convicted felon from New York who had attempted to murder a police officer. The driver and female passenger, from Baltimore, were also in possession of over $10k in cash.
They were both arrested for fraud with an additional booking charge of felon in possession of a firearm for the driver.