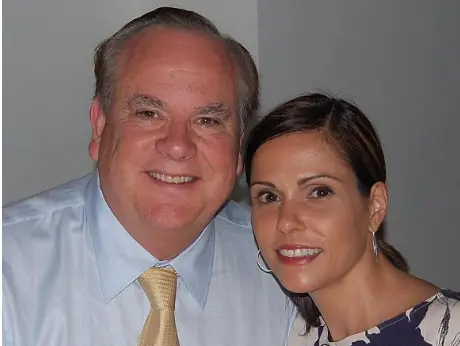 Do you remember former SAUSD Trustee Nadia Davis?  She married Bill Lockyer, the California Treasurer, a much older man who has been involved in Sacramento politics for decades.  He was in fact first elected in 1973.  Davis-Lockyer graduated college in 1993, when she was presumably about 22 years old at the time, which means that she was born in about 1972.  So her husband was first elected to office, when she was about one year old.
Last year Lockyer helped Davis-Lockyer win a campaign for a Supervisorial Seat in Alameda County.  Now we know how much she had to spend to win that seat.  According to campaign finance forms filed late last month, the new District 2 supervisor spent more than $1.8 million on her campaign and easily beat her challenger — former state Sen. Liz Figueroa — to replace retired Supervisor Gail Steele, according to the Oakland Tribune.
To make this an even nuttier story, Davis-Lockyer ran against one of her hubby's ex-girlfriends, Liz Figueroa.  We wrote about that previously.
In the end, Davis-Lockyer received 64 percent of the vote — 37,086 votes.  The spending numbers break down to $48.65 per vote, dwarfing the $6.81 Figueroa spent per vote and even outdoing the $43.25 per vote that failed GOP gubernatorial candidate Meg Whitman, the former chief executive officer of eBay spent.
The outrageous amount of money spent by Davis-Lockyer came partially from her hubby, Bill, who personally donated $1.53 million to the campaign.  It was such a disgusting amount of money that the incumbent, Steele, who retired, endorsed Figueroa, even though she rarely endorses candidates.
Everyone involved in this tale, by the way, hails from the Democratic Party.
The big money campaign spending in the race — likely one of the largest amounts ever seen in the state for a county supervisor's seat — caused the Alameda County Board of Supervisors to adopt a campaign-finance reform ordinance to regulate the way candidates for county offices raise money.
Click here to read Davis-Lockyer's official bio, on her Supervisorial website.