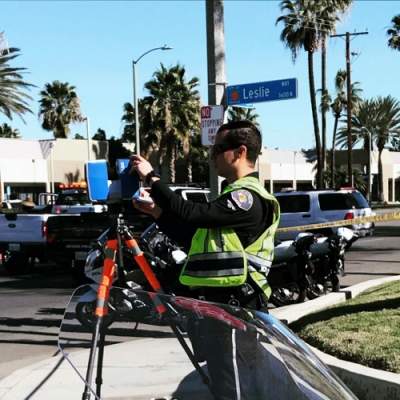 On December 16, at 9:30 am, a semi tractor-trailer was traveling east on Taft Avenue and turned south on Leslie Way, in the City of Orange. A male adult was driving a gas powered mini bike east on Taft Avenue in the bicycle lane. The mini bike collided into the semi-trailer at Taft Avenue and Leslie Way.
The driver of the mini bike was pronounced deceased at the scene. The driver of the semi-truck remained at the scene and cooperated with the investigation. Drugs or alcohol did not appear to be a factor.
The Orange Police Department Major Accident Investigation Team (MAIT) is investigating the collision.
Eastbound lanes of Taft Avenue between Neville and St. Thomas were closed until approximately 2:00 pm.
Anyone with information on this investigation is asked to call the Orange Police Department at 714-744-7444.