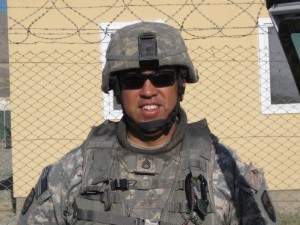 Santa Ana Mayoral candidate Mark Lopez could not afford to buy a candidate's statement so he asked us to post it here. Those statements can cost over two thousand dollars. If you are running for office in Santa Ana and could not afford to buy a statement send it to us and we will post it here.
Born at the old Santa Ana hospital on Washington Street. Son of 'Eddie and Isabel Lopez, longtime Santa Ana residents who worked hard to instill pride in self, and traditional family values. Mark Lopez went to St. Anne's catholic school, and Mater Dei high school. Pop Warner football, Southeast Little League; and junior league basketball at the old YMCA were part of his childhood experience. He served his country for over 25 years in the US Army and US Coast Guard. He is now committed to serving Santa Ana.
Lopez is running to inspire residents to be engaged in civic action. Unity of effort is one of the main ideas he wants to promote. He promises that if elected he will put the residents of Santa Ana first and foremost and not be passive in decision making due to concerns of re-election, or political career image.
Task and Benchmarks to undertake:
Propose to change city charter to make full time the mayor, and city council position.
Solve the huge disconnect between the Santa Ana Police Department and the residents of our city with a white paper study of contracting out our police force.
Promote the major revitalization project going on our downtown 4th Street. This could be a major windfall financially to boost up our local economy, jobs and tax revenue.
"America Cannot Be Strong Without Secure and Prosperous Cities." This is what Lopez wants for Santa Ana.
PRIDE POISE COURAGE —MARK FOR MAYOR
Tango1mikemike@aol.com. Cell 714-371-3505.