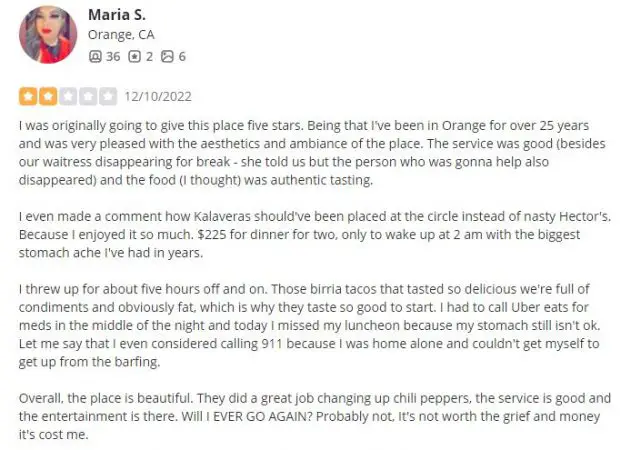 Kalaveras Cantina Urbana has opened its first restaurant in Orange County. They are occupying the former location of famed The Chili Pepper, which closed after 46 years during the COVID-19 pandemic.
This is a chain with 13 other locations, mostly in Los Angeles. They are known for the decor, which is inspired by Dia de Los Muertos, and their drinks.
Yelpers are already complaining about the food and the service. One lady noted that she became very ill after eating birria tacos. Others are complaining about the loud music in the restaurant and the lack of parking. Nevertheless this location now has a four star rating on Yelp.