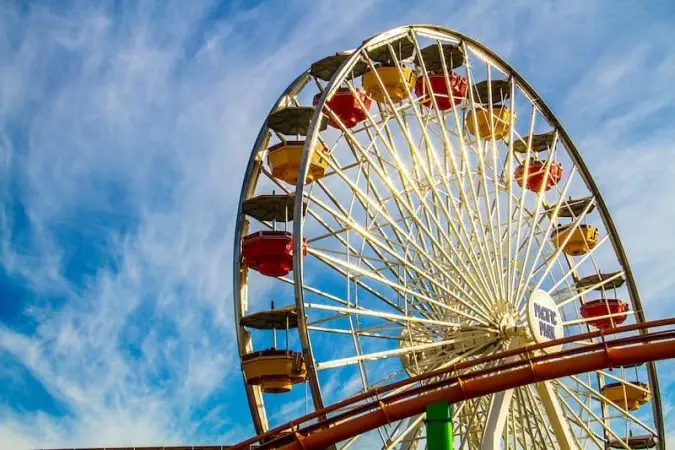 At about 2:35 pm on October 9, 2023, the Santa Monica Police Department received a radio call of a distraught male subject climbing the Ferris wheel in Pacific Park on the Pier. A witness told officers that the man claimed to have a bomb in his backpack.
Officers found the subject, later identified as 37-year-old Juan Gonzalez of Garden Grove, approximately two-thirds of the way up the Ferris wheel in the steel supports. There were approximately ten riders on the wheel, which had to be stopped with Gonzalez in the support structure.
The incident lasted for more than an hour before Gonzalez climbed down low enough for officers to take him into custody. Gonzalez was not in possession of an explosive device or any other weapons.
On October 11, 2023, the Los Angeles County District Attorney's Office filed charges for felony criminal threats (422 PC), felony resisting arrest (69 PC), false imprisonment (236 PC) and making a false bomb report (148.1 PC).