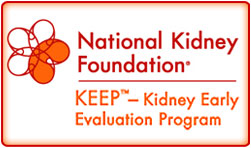 Do you or a family member have diabetes or high blood pressure? or Does an immediate family member have kidney disease? If you answered yes, you are at risk for kidney disease.
Get a free kidney screening this Saturday August 13th, 2011, from 10:00AM-2:00 PM, at the Southwest Senior Center, located at 2201 West McFadden Ave., in Santa Ana.
Make your FREE appointment today! Space is limited! Call the National Kidney Foundation Serving Southern California & Southern Nevada at 800.747.5527.