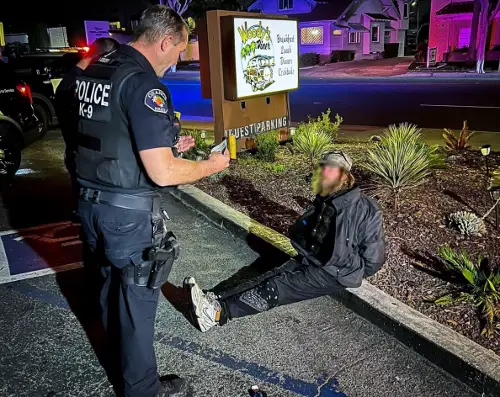 This evening, an astute witness observed a transient walking from the City Hall in Orange with a POW-MIA flag wrapped around his waist and an American flag 🇺🇸 draped over his shoulders.
The witness looked at the City Hall flag pole and called the Orange Police Department when she saw the flags had been stolen.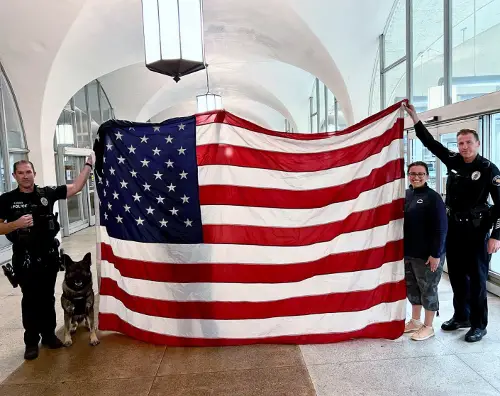 Police officers quickly responded and detained the suspect.
The suspect was arrested for the theft and booked at Orange County Jail.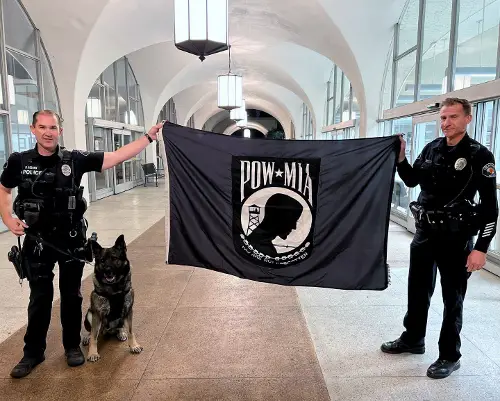 Orange police officers were honored to raise the flags back at City Hall.