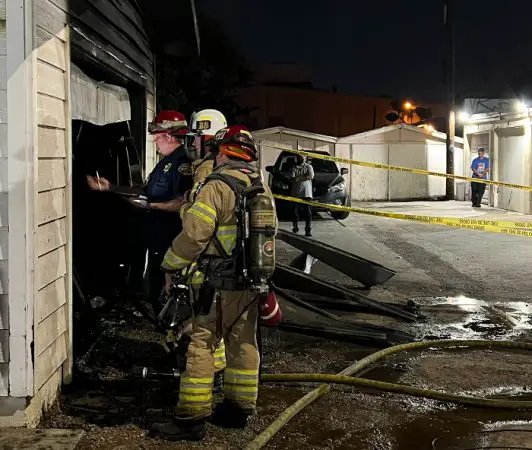 OCFA firefighters responded to a garage fire in the 1500 blk of N. Ross in Santa Ana at 8:53 p.m. tonight.
The firefighters quickly laid 300 feet of hose down the alley to knock it down.
The firefighters also mitigated downed power lines to keep everyone safe.
Who will you vote for in the OC 2nd Supervisorial District?
The cause of the fire was identified as unintentional cooking.
The SAPD assisted during the fire with traffic control.