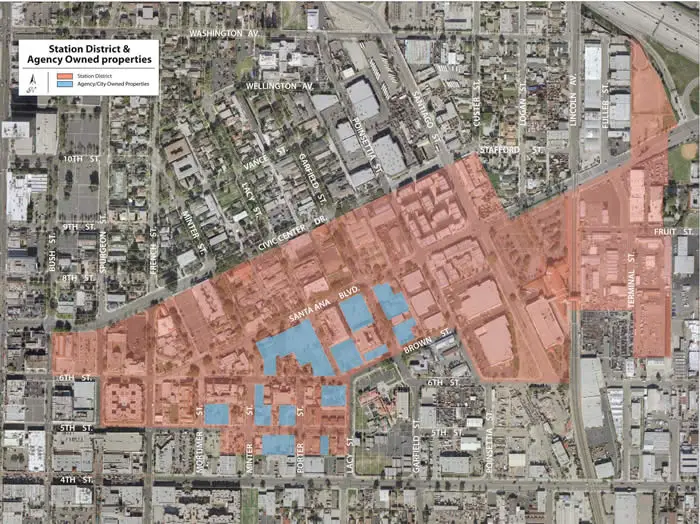 The problems that are being incurred by the downtown businesses can't be blamed on Downtown Inc., the restaurant association, Mike Harrah or the PBID.  The problems they are incurring are being caused by a lack of consumers shopping in their businesses.  The downturn in the economy plays a role in this as does many of these shops lack of a proper business model.  Another major factor is the redevelopment of the Lacy Neighborhood and the surrounding area.
The removal of the residents from this area in order to proceed with the agressive redevelopment plans that the city leaders have envisioned took a huge chunk of the consumer base right out of the downtown area.  Many of those folks that were within walking distance of the Fiesta Marketplace and Calle Cuatro are no longer there and that has most definately had a major impact on consumer activity in the area.
The redevelopment plans by the city have been scaled down some but they are still moving forward with a terrific project called the "Station District" which will bring in new residents to the area and build up a consumer base for the businesses in the area.  The project would be much further along already and we would be closer to a revitalization of the downtown were it not for a lawsuit brought by the "Coalition of No" calling itself Friends of Lacy.
The downtown businesses should be out in full support of the "Station District" and put pressure on these litigious folks to get out of the way of progress.  Oddly some of the same downtown businessmen who are now protesting the PBID and blaming it for the economic problems facing the area are also closely allingned with those standing in the way of moving the "Station District" forward.  They are essentially acting as their own worst enemies.
There is no reason why our downtown area can't become a thriving economic success in the same fashion that Old Pasadena has.  Old Pasadena and our downtown area both have such incredible charm, beautiful architecture and unlimited potential.  Pasadena is achieving that potential because the businesses are buying into the plan set forth there, one that is not that much different than that of Downtown Inc's.
Now I am not saying that we should replace our current businesses with a bunch of trendy corporate one's, but we do need to help these folks create a business plan that will attract a wide consumer base rather than one targeting a small nitch.  We have businesses that fit this model already,  Calacas is a prime example of this.
However the best medicine for the downtown is consumer growth and we can definately get that by increasing the number of consumers living near and around the downtown area.  That starts by supporting the "Station District" and the residential development that comes with it.  This will be a winner for the business owners and for the city's tax base in general.