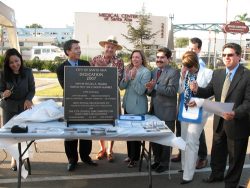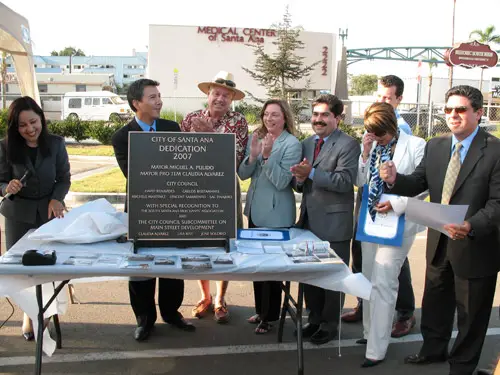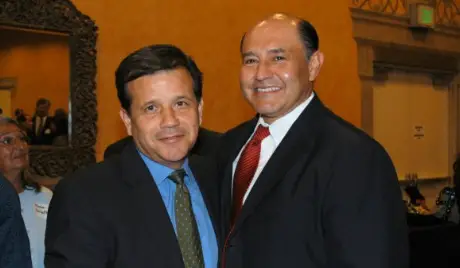 We started a new decade this year – and a lot of political change came to Santa Ana in the previous ten years.  We now have an all-Latino City Council.  Candidates with names like Franklin, Bist and Christy are no longer electable in Santa Ana.  But they were at the start of this decade.  Let's take a look at what happened in Santa Ana politics, starting in 2000.
In 2000, Brett Franklin got 20,370 votes as he won reelection to Ward 3 on the Santa Ana City Council with 43.7% of the vote.  That would be his final term on the Santa Ana City Council.  That same year, Claudia Alvarez defeated Nancy Lutz, in Ward 5, by just over four thousand votes.  This would be Alvarez' first term on the Santa Ana City Council.
In 2008, Alvarez backed the successful Measure D, which extended City Council term limits to three terms.  She will term out in 2012.  It is likely that SAUSD Trustee Roman Reyna will take her seat.  By then, Alvarez might be appointed to a judicial bench, or she could end up running for the SAUSD School board, essentially trading places with Reyna.
Franklin termed out in 2004, and he ran that year for Area 1, on the Rancho Santiago Community College District's Board of Education.  He came in last place, with less than 18% of the vote.  He got less votes than some unknown guy named Reuben Ross.  Alfredo Amezcua won a seat on that board that year, with over 54,000 votes.  He later had to resign from that seat, allegedly because he did not live in Area 1.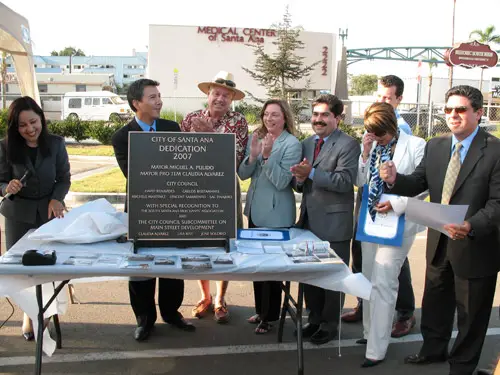 In 2002, Lisa Bist won reelection to Ward 2, handily, with over 65% of the vote.  Alberta Christy won in Ward 4, and Mike Garcia won with over 42% of the vote, in a very crowded field, in Ward 6.
That same year, John Palacio and Audrey Yamagata-Noji won reelection to the SAUSD School Board.  But Lupe Moreno, a known Minuteman, barely lost to Yamagata-Noji by about 500 votes.  Moreno got more votes than Nadia Maria Davis, who lost but later married Bill Lockyer.  Davis won a County Supervisorial race this year, in Alameda.  Palacio and Yamagata-Noji were reelected again this November.  Some things never change!
In 2004, Jose Solorio easily won reelection to Ward 1 on the Santa Ana City Council.  He did not finish the term.  Two years later he ran for the 69th State Assembly District, which had been held by Lou Correa.  Solorio thoroughly beat an underfunded student Republican, Ryan Gene Williams, who later changed his name to Ryan Trabuco.
Another newcomer won a seat on the Santa Ana City Council in 2006.  David Benavides won that year against Nelida Yanez, in Ward 4.  Benavides replaced Christy, who termed out.  He won reelection this year with no problem as he ran unchallenged.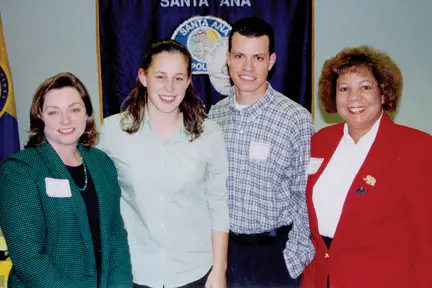 In 2006, council outsiders Sal Tinajero and Michele Martinez also won, in tight races that saw them defeat better-funded insiders.  Two years later, Martinez challenged Santa Ana Mayor Miguel Pulido.  She lost but then joined Pulido's team.  She is now an integral part of the City Council majority, as is Tinajero.
Neighborhood activist Thomas Gordon entered the local political scene in 2006 as well.  He ran, unsuccessfully, against Pulido, for Mayor of Santa Ana.  He did win a seat on the OC GOP Central Committee in 2008, and he was reelected to that seat this year.  He was supposed to run this year for Ward 6 on the Santa Ana City Council, but he did not collect enough nomination signatures.  That is too bad as he would have made the race more interesting.
The last decade also saw the rise of Latino Democrats in our local legislative seats.  Correa served in the 69th Assembly District from 1998-2004.  He then won a seat on the Orange County Board of Supervisors, where he served from 2004-2006.  He left the Board of Supervisors to run for the 34th State Senate District, which was vacated by Joe Dunn, who termed out.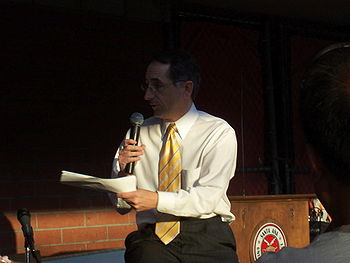 Dunn served in the 34th State Senate District from 1998 to 2006.  He went on to serve as the head of the California Medical Association.  Last year he started the Voice of OC, a watchdog news blog.  He still serves on their Board of Directors.  He also started a law firm, in Sacramento, that also engages in lobbying.  While he is mostly in the shadows today, he remains very influential in Orange County politics.
Correa was not the first Latino to win a legislative seat in Orange County.  He was predated by Loretta Sanchez, who abandoned her married name, Brixey, after losing a race for an Anaheim City Council seat in 1994.  Two years later she defeated Bob Dornan in the 46th Congressional District.  She now serves in the 47th Congressional District.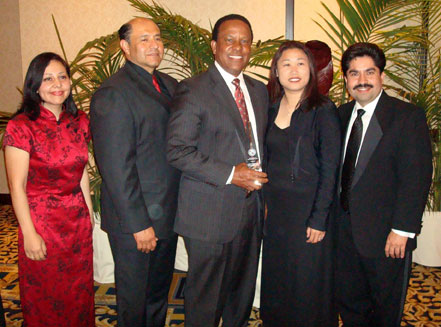 Speaking of firsts, Janet Nguyen moved from the Garden Grove City Council to the Orange County Board of Supervisors, after Correa won in the 34th State Senate District.  She is now the Chairman of the Board of Supervisors, and she just had her first baby.  Her main competitor in the local Vietnamese Community, Van Tran, lost this year against Sanchez.  He also termed out of the 68th Assembly District, where he was replaced by Allan Mansoor, the former Mayor of Costa Mesa.
Nguyen will likely redistrict her seat this year, moving to make it more Republican.  She may end up running against one or more Santa Ana City Council Members.  That will be most interesting!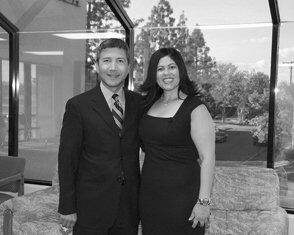 One of the Santa Ana City Council Members, Vince Sarmiento, is likely to run for the 69th State Assembly District, where Solorio is terming out.  Solorio is likely to have to wait two years for Correa to term out of the 34th Senate District.
The one constant in the past ten years has been Pulido, who easily won reelection as Santa Ana Mayor this year.  That means he will start yet another decade in office.  He wisely moved to the left last year, leaving his closest competitor, Alfredo Amezcua, in the dust.  Pulido will leave office when he wants to.
What will the next decade bring?  I suspect that we will see the first Vietnamese American elected to the Santa Ana City Council, perhaps as soon as 2012.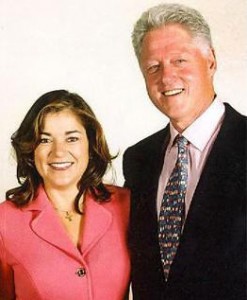 If Dianne Feinstein retires from the U.S. Senate in 2012, Sanchez will likely run for her seat.  If Sanchez moves on, Correa will surely run for her seat. He will likely face Tran, or maybe even Nguyen?  The congressional seat will be hotly contested to be sure.
I also believe that the last Republican on the Santa Ana City Council, Carlos Bustamante, is a marked man.  He openly campaigned for Tran this year, against Sanchez.  The local Democrats won't take that lying down.  He is surely toast.  His seat comes open in 2012.
In 2012, SAUSD Trustee Rob Richardson will have to run for reelection.  He won a seat on the SAUSD School Board in 2003, after Nativo Lopez was recalled that year.  Will Richardson finally lose in 2012?  It isn't likely, but then again, it is a new decade.  Who knows what is in store for Santa Ana in this decade?