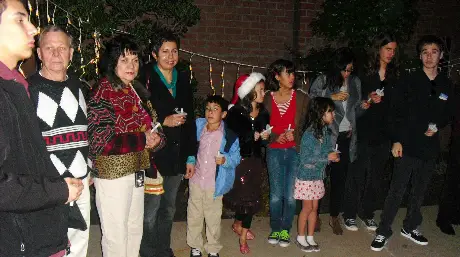 I hope you all had a great Christmas Eve and are enjoying your Christmas Day.
My family attended the candlelight service at First Baptist, over on 17th, near Flower.  Then we headed for home, to a wonderful dinner I cooked and tamales my sister in law brought.  We had so many kids at home!
It is the tradition in my wife's family to open the presents on Christmas Eve, except for one present from Santa that each of our kids receives.  So we had fun watching everyone open their presents.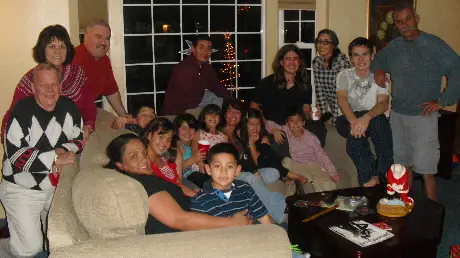 This has been a rough year for us, but we found a way to make sure everyone got something.  And our relatives helped.  Christmas, for me, isn't the gifts but rather the chance to be with family and friends and to celebrate the birth of Christ.
If you would like to see more of the pictures I took last night, click here.
I know that many of my friends here in town are not Christians – but my message to each of you is that the values Christ gave us are worthy of your embrace, even if you choose not to believe.  He asked us to forgive one another.  To be kind to one another.  To take care of the needy and to protect the children.  Those are laudable goals, for everyone.
Merry Christmas to all!  Now my family is going to drive to Sun City, which is near Hemet, to see my mom and my sister and my nephews and nieces.
May the New Year be a blessed one for all of us here in the City of Santa Ana.