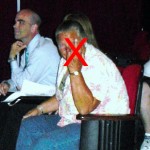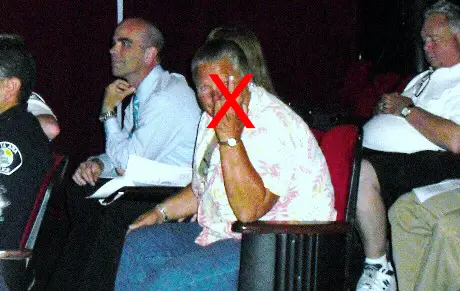 As we close out this year, I would like to set a better tone going forward.  We think our readers value our political coverage, but we also feel that we can accomplish those means in a better way – by not resorting to more snarkiness than is required.
To that end, we are going to end the use of the phrase "Usual Suspects."  We have often used the phrase "Usual Suspects" to refer to a group of community leaders here in Santa Ana who have consistently used City Hall to attack our immigrant community.  Over the years they have used our local government, consistently, to make life hard for the many Mexicans and Central Americans who live here in town.  Their actions have included:
Erecting barricades in French Park, to keep the Mexicans out
Making it illegal to dry laundry outside
Greatly limiting the number of garage sales our residents can conduct
Trying to make human signs illegal
Trying to make it illegal to deliver flyers to our doorsteps
Putting bear locks on trash cans in one particular neighborhood, to keep the poor from gaining access to recyclables
Getting rid of the nets on certain basketball courts so as to prevent their use
Trying to make it illegal to play soccer on certain park fields
Suing the city to stop developments that include affordable housing
Celebrating Halloween on a different night and turning off the lights on Halloween.  I will let you figure that one out.
I think you get the point.  Over the past few years however there has been a real change at City Hall as we now have an all-Latino City Council that does not support such actions.  As such I no longer see a need to use the phrase "Usual Suspects."  There are less of them now than ever – and by January they will all be gone from our City Commissions.  Moreover, none of them have even a remote chance of being elected to our City Council.  We are free at last.
I urge these people to now put aside their past hatreds and learn to work with the City Council and with the community at large for the betterment of our city.  It is time to move on folks.
We will do our part by ending the use of the phrase "Usual Suspects."  And we will endeavor to cover our political scene in a kinder fashion.  Let us all then work to make things better here in Santa Ana.  Don't just complain – please let us know what YOU think our city leaders should do to foster positive improvements at City Hall.
Our suggestions for making Santa Ana a better place for our working families include:
Making the Santa Ana Zoo free on all Sundays, not just one Sunday per month, for our city residents
Opening the public libraries later during the week, at 12 noon, so that they can be open on Sundays too
Adding more garage sale days so our poorer residents can make some money getting rid of stuff they no longer need
Offering a Planning Holiday – so our residents can improve their homes without paying planning fees.  The caveat would be that they would have to buy all their supplies at stores located in Santa Ana and would have to use contractors based here in Santa Ana.  This will add to our tax base and help create more jobs
Using vacant retail spaces in town to house micro-libraries that would offer desks and computers with Internet access, and a way to order books from the main library by using a daily courier.  We could also offer our local police a desk at each micro-library, so they can stop by to do paperwork and interact with local children.
Your turn.  What would you do to improve Santa Ana?