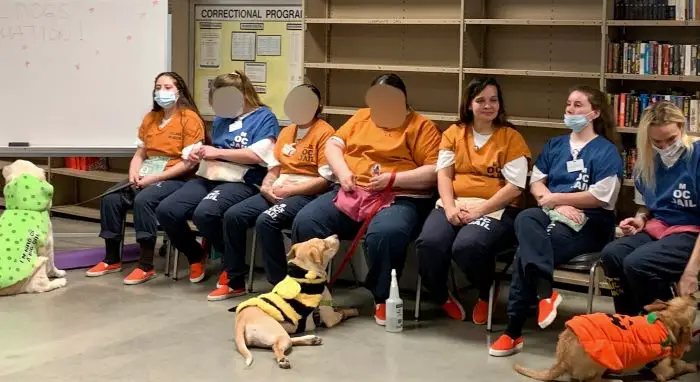 The Orange County Probation Department is proud to announce the graduation of their latest class of "cell dogs."
This program rescues dogs from local shelters and enrolls them in a basic obedience training program taught by youth who are serving their commitments at Orange County Juvenile Hall.
This program is a collaboration between the Orange County Probation Department, Orange County Animal Care and Cell Dogs, Inc.
The youth who participate in this program are responsible for the care and training of the shelter dogs. This unique opportunity gives there youth hands-on dog training, teaches them responsibility and provides them with important life skills that will assist these young people in their rehabilitation process.
The program has been a resounding success with graduates reporting increased self-esteem and confidence and improved overall well-being.
Additionally the dogs trained through this program have gone on to make a positive impact in the lives of their new owners.
To date 64 dogs have graduated from this program with 13 of them adopted by Probation staff. Most notably ten of these dogs have advanced in their training to become service dogs, which are then placed with individuals with disabilities or Veterans in need of assitance.
The Orange County Probation Department would like to extend congratulations to the graduates of their latest class of cell dogs and they thank O.C. Animal Care and Cell Dogs, Inc. for their partnership and support.
For more information on Cell Dogs, Inc., click here.