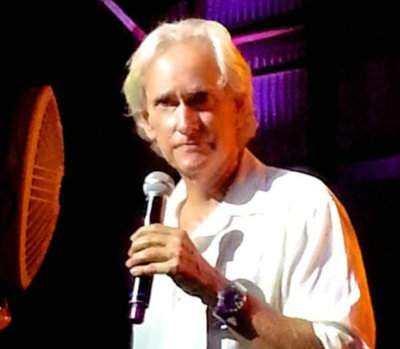 Santa Ana's historic Logan Park Neighborhood could lose another artist development and get stuck with another salvage yard if the notorious Jack Jakosky sells the Logan Creative property to the wrong bidder.
The Logan Creative development is located at 1105 N Santiago St, Santa Ana. This property featured about 15 artists who enjoyed a live/work environment. Reportedly Jakosky already told them all to move out as he is selling the property.
The only hope for the Logan Neighborhood is a competing bid by the brothers who own the Suavecito company. They previously bought the Olde Ship restaurant, which has been mothballed for a while. They apparently plan to open a brewery restaurant there soon. They have an interest in the Logan Creative property because one of the tenants is the Blinking Owl Distillery. Owning that Distillery would be a real boon for the plans to open a new brewery restaurant in Santa Ana.
There is already an auto dismantling yard next to Logan Creative which is located at E. Washington and N. Santiago. Putting a salvage yard at the Logan Creative property would be a real eyesore for the Logan Neighborhood.
A salvage yard would also attract all sorts of miscreants who would be trying to sell stolen property to the salvage yard.
As it stands the Logan Neighborhood already has a major homeless problem.
Jakosky has a long history of destroying the arts in Santa Ana. He previously bought the Santora Building, in the Artists Village, and expelled most of the artists who used to work and display their arts there.
The Logan Creative property used to be owned by Bradfield Manufacturing but Jakosky was able to buy it at a discount after a development deal fell through.
It is highly unlikely that the City of Santa Ana will allow a salvage yard to set up shop at the Logan Creative property. While the area is zoned M2, which is heavy industrial, the area falls under the scope of the Santa Ana Renaissance Plan, which has an overlay that has an ordinance that says you have to have special permission from the community to open another salvage yard or recycling center.
The Logan Creative property also features Quonset huts, which developed in the United States based on the Nissen hut introduced by the British during World War I. Hundreds of thousands were produced during World War II. Those huts may have a historical value.
It is recommended that Santa Aan residents contact the Councilman for the Logan area, David Penaloza, and ask him to oppose Jakosky's plan to sell the Logan Creative property to a salvage yard. You may contact Penaloza at this link.
You may also contact the Santa Ana Planning Agency at this link.
You may contact the Suavecito Company at this link and encourage them to buy the Logan Creative property.