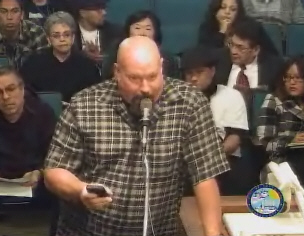 Thomas Gordon won't be able to run for Ward 6 again, as the ward changes have put him in Ward 4
FOR IMMEDIATE RELEASE: December 1, 2011
Contact: Jose Gonzalez, City Manager's Office, 714-647-5200 – Office, 714-822-4415 – Cell
CITY OF SANTA ANA RESCHEDULES PUBLIC HEARING TO CONSIDER CHANGING WARD BOUNDARIES
SANTA ANA, CA (December 1, 2011) – The City of Santa Ana is rescheduling the public hearing proposing to change the City's Ward boundaries. The public hearing will be held on Monday, December 19, 2011, at 6:00 p.m. in the Council Chamber, located at 22 Civic Center Plaza, in which testimony will be received and where any person having an interest in, objection to, or suggestion regarding the making of changes in Ward boundary lines may appear before the City Council.
Santa Ana Charter, Section 101.2 – Requires that Ward boundaries have equal population based on the decennial Federal census. The data reviewed was generated by the United States Census Bureau as a result of the 2010 Census. In 1992, the City Council made a similar decision to change the boundaries after Census data was received, which identified significant population changes by Ward. Similarly, the 2010 Census data has identified a shift in boundary population, which triggers the City to consider changing the current Ward boundaries.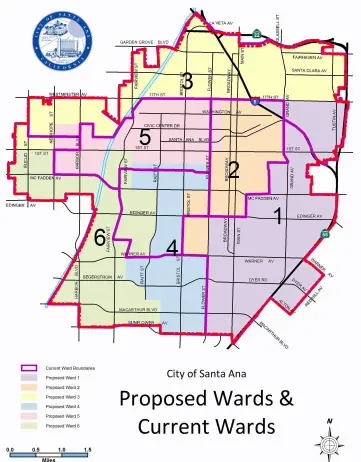 The City's website can be accessed to view the proposed boundary changes, along with the following information at www.santa-ana.org:
Current and proposed boundary changes City map (all boundaries depicted).
Current and proposed boundary changes by Ward.
Map of current and proposed neighborhood association changes by Ward.
The information on the City's website will serve as a resource to the community during the next several weeks as the Santa Ana City Council considers Ward re-boundary.
For additional information or media inquiries, please contact Sergeant Jose Gonzalez, City of Santa Ana PIO.
###