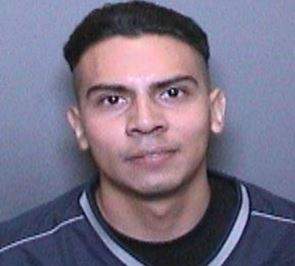 OCDA RAPID DNA PROGRAM LEADS TO RAPID ARREST OF MAN CHARGED WITH BURGLARIZING COLLEGE STUDENTS' HOME AND LEAVING SEMEN ON VICTIM'S LAPTOP
SANTA ANA, Calif. – The Orange County District Attorney's Office (OCDA) Rapid DNA Program led to the rapid arrest of a man charged with burglarizing the home of four college students and leaving semen on one victim's laptop.
Defendant: Jonathan Jose Ruiz, 19, Orange
Charged today with the following felony counts:
First degree residential burglary
Vandalism – damage $400 or more
Sentencing Enhancements: Crimes committed for purpose of sexual compulsion and gratification
Maximum Sentence: Six years and eight months in state prison
Arraignment on Oct. 15, 2018, time to be determined at Department CJ-1, Central Jail, Santa Ana
Circumstances of the Case
On Oct. 4, 2018, roommates and college students Jane Doe 1, Jane Doe 2, Jane Doe 3, and Jane Doe 4 left their home in Orange at approximately 9:20 p.m. to attend an event.
Prior to the victims' return at 11:10 p.m., Ruiz is accused of entering their home through a window, ransacking their bedrooms, and scattering the victims' undergarments throughout the home.
The defendant is accused of using Jane Doe 3's laptop computer to download images of the victim and browse pornography websites.
Ruiz is further accused of leaving semen on the laptop and moving it to Jane Doe 1's bedroom.
The defendant is accused of consuming milk from inside the refrigerator, leaving the container on the kitchen counter, and eating multiple cookies.
The victims contacted the Orange Police Department (OPD), who investigated this case.
On Oct. 5, 2018, OPD swabbed multiple items at the crime scene including the apparent semen found on Jane Doe 3's laptop for possible DNA
On Oct. 9, 2018, OPD submitted a swab from the laptop to the OCDA Rapid DNA Program for forensic analysis.
On Oct. 10, 2018, the OCDA Rapid DNA Program tested the swab and matched the profile to Ruiz' DNA profile in the OCDA DNA Database. Ruiz's
DNA was submitted to the database as part of his sentence for a misdemeanor vandalism case in 2017.
OCDA investigators provided OPD with suspect information and the defendant was arrested on Oct. 11, 2018. At the time of his arrest, Ruiz is accused of being in possession of multiple items of personal property from the victims, including two pairs of underwear.
Rapid DNA Program
The Rapid DNA program merges the power of the OCDA DNA Database with cutting edge DNA technology to provide investigators with leads, including suspect names, within hours of a crime. The program launched in 2015 and is available to all local law enforcement. The IntegenX RapidHIT 200 DNA instrument, which was validated for use with the assistance of the Orange County Crime Lab (OCCL), can generate a DNA profile from evidence collected at a crime scene in less than two hours. If suitable, that crime scene DNA profile is searched against the Local OCDA DNA Database, which was established in 2007 and is now the largest consensual DNA database in the country. The Rapid DNA program is supported by Proposition 69 funding and is a collaborative effort among the OCDA, OCCL and local law enforcement to harness the power of science and technology to promote justice and enhance public safety.
Prosecutor: Deputy District Attorney Shane McDonough, DNA Unit.