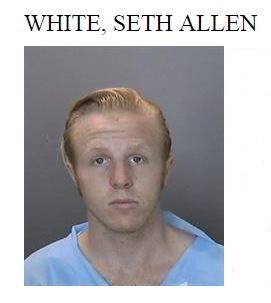 On May 23, 2017, Anaheim police officers responded to a report of a female heard screaming and the sound of a fight inside a mobile home. When officers arrived, they found a female victim inside who was suffering from extensive head trauma and struggling to breathe.
The victim, 58-year-old Karen White, was transported to a local hospital and remained on life support. Patrol officers located Karen's 18-year-old son, Seth White, near the crime scene, determined he was suspect in his mother's assault and placed him under arrest. Seth confessed to detectives that he had attacked his mother with a baseball bat following an argument.
On April 1, 2018, Karen succumbed to her injuries. Karen was a California Department of Corrections and Rehabilitation corrections officer assigned to the California Institute for Men in Chino. She had worked for the department since November 1996.
On Thursday, February 16, 2023, Seth White was found guilty of second-degree murder and is scheduled to be sentenced in April 2023.
Investigating homicides requires extensive teamwork. Sergeant Michaelsen lead the investigation and was assisted by personnel from Patrol, Forensic Detail and the rest of the Homicide Detail.
We are grateful for your dedication to our community and for bringing justice to victims.