Orange County's Deputy Public Defender, attorney Elliot Blair, was killed in Rosarito, Mexico on Friday, Jan. 14. Blair and his wife Kim were celebrating their first wedding anniversary in Rosarito. Kim is also an O.C. Public Defender. Blair was in his early 30's.
Blair's family claims that he was the tragic victim of a brutal crime according to a GoFundMe page they set up in his honor.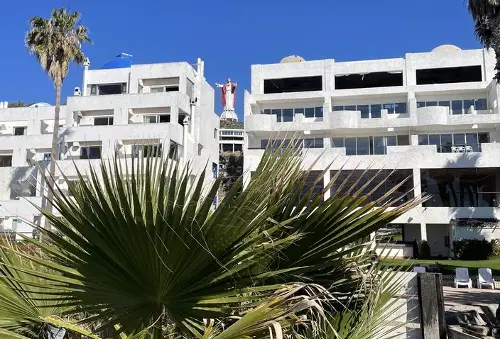 Mexican media has reported that Blair's death was an accidental fall from a fourth-floor balcony of the Las Rocas Resort and Spa early on Saturday, Jan. 14. A Mexican news website claims to have found evidence that Blair was under the influence of alcohol at the time of his death but proof of this has not arisen.
Blair's family is now working to bring his body back home.
Blair is survived by his wife Kim, his mom, Stella Blair, his sister, Candice Wilson and his nephew Samuel. His father, Tom passed away two years ago.
Blair worked for the O.C. public defender's office in Santa Ana since he passed the bar exam in 2017, where he handled felony cases.
Blair graduated from CSUF and got his law degree at Loyola Marymount University according to his Linkedin page which also noted that he lived in Placentia, CA.