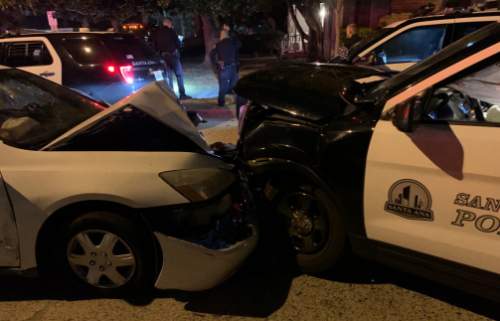 On Friday, November 20th, 2020 at 11:20 PM, two Santa Ana Police Officers were sitting in their parked police unit in the area of Washington Ave. and Lowell St. A vehicle traveling east on Washington Ave. struck the parked police unit. Orange County Fire Authority personnel responded and began to treat the officers and occupants of the other vehicle. All involved parties were transported to an area hospital for medical treatment. The passenger of the second vehicle was pronounced deceased at the hospital by medical staff.
The preliminary investigation has revealed a Honda was travelling east on Washington Ave. at Lowell St. The police unit was parked on Washington Ave. facing west at Lowell St. As the Honda proceeded east on Washington Ave., it collided head on into the police unit.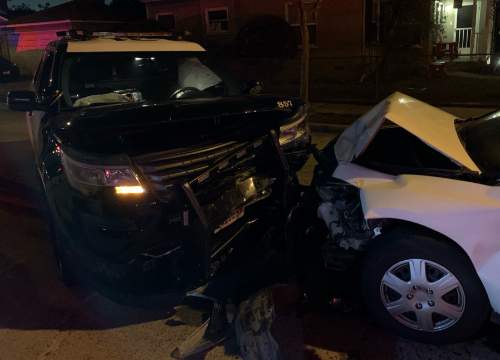 The driver of the Honda, identified as Jesus Emmanuel Perez from Santa Ana, was arrested at the hospital for felony vehicular manslaughter while intoxicated. He was booked at the Santa Ana Jail.
The Santa Ana Police Department's Collision Investigations Unit (CIU) is handling the investigation. Anyone possibly having information about this collision is asked to contact Inv. N. Guijarro at (714) 245-8284 or the Santa Ana Police Department's Traffic Division at (714) 245-8200.