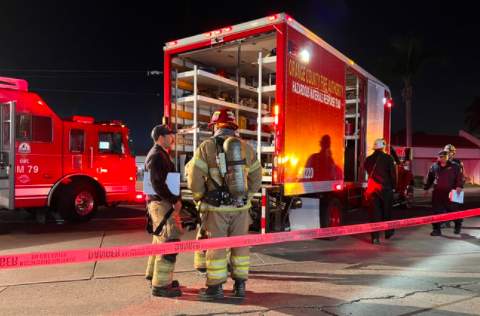 OCFA firefighters responded to a hazardous materials incident as a result of a two-car traffic collision at Grand and Fourth in Santa Ana just past 9 p.m. tonight.
One vehicle carrying acid and chlorine had the load spill which prompted the response.
An OCFA HazMat crew rendered the spill neutral. The City of Santa Ana public works will be providing cleanup.