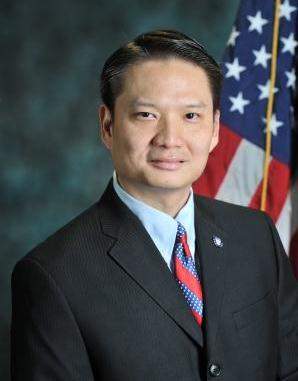 Republican Mayor Tri Ta announced that he will run for the 70th Assembly District. AD70's Asian population makes up 40% of voters and is currently represented by Republican Janet Nguyen, who is running for the State Senate.
Tri Ta's American Dream started when, seeking economic and political freedom, his family immigrated to the United States from Saigon, Vietnam. Within just a couple of years of arriving here, with hard work and determination, Tri graduated from Cal State Los Angeles. He ran for, and won, his first term on the Westminster City Council in 2006. Tri Ta made history in 2012 when he became the first Vietnamese-American elected mayor in the United States.
"The potential to achieve the American Dream is slowly slipping away here in California," said Ta. "Burdensome taxes, regulation, and COVID closures have driven thousands of good paying jobs and hardworking families out of our communities. I want to go to Sacramento to lower taxes, protect small businesses, and keep our communities safe so that future generations have the same opportunities I had to make a good life in this state."
Tri Ta believes in the United States' mission of uplifting the individual by expanding freedom and opportunity. He is fiscally conservative, opposed to defunding the police, supports a middle-class tax cut, and will always fight for small businesses. That's why when Gavin Newsom unfairly accused nail salons of spreading COVID-19 he took action, defending the small businesses and employees that desperately needed to stay open in order to pay the bills. Tri's life is an example of what the liberty of the United States can do to impact lives. In the Assembly, he will fight to make sure every American has these same opportunities… a fair shot… a level playing field.
The 70th District includes the cities of Garden Grove, Westminster, Fountain Valley, Stanton, and Los Alamitos as well as portions of Santa Ana, Huntington Beach, Rossmoor, Seal Beach, and Midway City. It is home to Orange County's Little Saigon, where many Vietnamese political refugees settled in the aftermath of the Vietnam War. The district has a D+2 registration advantage, and Joe Biden won this sure to be competitive seat by 0.4% in 2020.
To learn more about Tri Ta and his campaign for the 70th District, visit tritaforassembly.com.