A gang suspect shot from behind a wall at the driver of an SUV that was proceeding on Sullivan Street and Monte Vista Ave., on Dec. 8, missing his target but instead wounding an innocent woman who driving home from work with her two daughters.
The bullet struck the victim in the upper right part of her body. She felt pain and saw bleeding so she pulled over and fortunately got help from a local resident in the area.
The SAPD confirmed that the incident appeared to be gang on gang. The police investigators do not yet know if the shooter had been lying in wait for his target.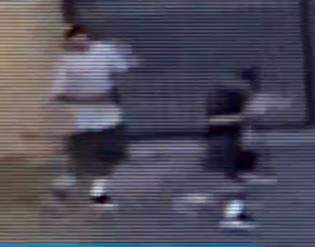 The exchange of gunfire was caught in a surveillance video.
The SAPD arrested a man and a woman after the incident but their names were not released to the media.
The alleged shooter is now facing charges that include attempted murder and assault with a deadly weapon.
The victim has asked to keep her name private.
It is not certain yet if Santa Ana Mayor Vince Sarmiento and City Councilman Johnathan Ryan Hernandez will defend the shooter by indicating he was having a bad mental health day when he fired his weapon and hurt an innocent victim.