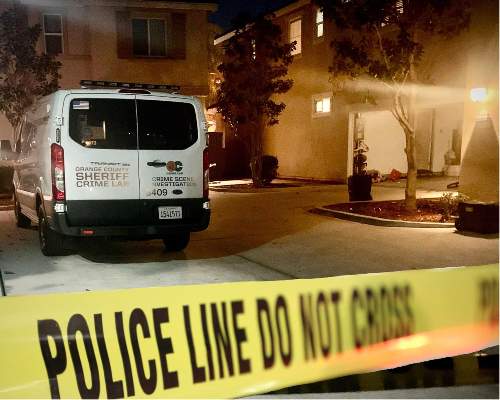 On December 12, 2021, #GardenGrovePD Officers responded to a residence on the 11900 block of Sycamore Ln., in reference to an assault with a deadly weapon and found a male with multiple stab wounds to his chest.
The victim told officers a male broke into the house and charged at him with a knife. The suspect said he was going to kill the victim, before stabbing him several times. The victim was able to escape, run to a nearby business and call police. The suspect fled prior to officer arrival and was not located.
During the investigation, detectives learned the suspect is the ex-boyfriend of victim's girlfriend, who was upset over his ex's new relationship. The suspect has an active domestic violence restraining order to prevent him from going to this location and contacting his ex-girlfriend.
Earlier today at 11:10 AM, officers responded back to the location because the suspect had returned to the residence. Responding officers were told the suspect had made entry and several shots had been fired.
Upon arrival, they entered the residence and found a male face down on the staircase, with apparent gunshot wounds. Officers then located the victim (from the previous incident)and his girlfriend in a locked upstairs bedroom.
Based on the initial investigation, it appears the suspect forced entry into the home and was headed upstairs towards the victim. The victim heard the forced entry and armed himself with a handgun. As the suspect came up the staircase, the victim fired several rounds at him, striking the suspect. Medics arrived and attempted lifesaving measures on the suspect, but he succumbed to his injuries.
The suspect's personal information is not being released at this time.
The Garden Grove Police Department determined this is an isolated incident and there is no danger to the public.
This investigation is on-going. Anyone with any information about the incident is asked to contact the Detective Lopez at 714-741-5818.