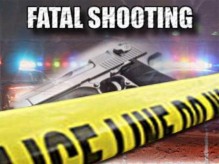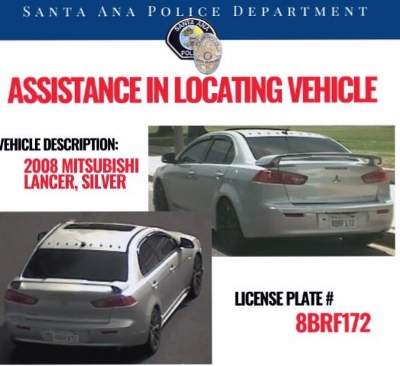 On Friday, November 22, 2019, at 2:30 AM, SAPD Officers responded to reports of a shooting in the parking lot of the Waterstone Park Apartments. Officers located an adult male down in the parking lot suffering multiple gunshot wounds.
Orange County Fire Authority paramedics responded and attempted life-saving measures but were unsuccessful. Paramedics declared the man deceased at 2:47 AM. SAPD detectives, in conjunction with the Orange County Coroner's Office, identified the decedent as Adrian Real.
The preliminary investigation revealed an unknown person(s) took the victim's 2008, silver, 4-door, Mitsubishi, Lancer bearing California license plate 8BRF172 from the scene. Detectives have not determined whether the shooting was motivated by the theft of the vehicle. Detectives entered the victim vehicle into the law enforcement database as stolen/armed and dangerous (refer to previously released Attempt to Locate Flier for further information on victim vehicle).
During the shooting, gunfire struck the family dog. Detectives do not suspect the dog was an intended target. Orange County Animal Control responded and transported the dog to a local animal hospital where veterinarians provided treatment. It is unknown if the dog will survive.
Decedent: Adrian Real (20) Santa Ana
Location: Waterstone Park Apartments – 2833 N. Bristol Street, Santa Ana
Victim's Vehicle Description: 2008, silver, 4-door, Mitsubishi, Lancer
CA license plate# 8BRF172
Detectives encourage anyone with information about this shooting to contact the SAPD Homicide Section at (714) 245-8390 or Orange County Crime Stoppers https://occrimestoppers.org/