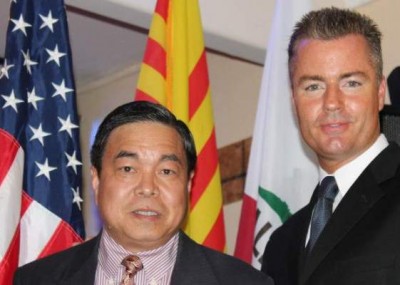 Long Pham, a Republican candidate for the 34th State Senate district is hosting a campaign office Grand Opening and Precinct Walk on Sunday, April 6, 2014, at 10:00 am at 9191 Bolsa Avenue, Ste. 209, in Westminster.
Coffee and refreshments will be served.  For more information about Long Pham's campaign for the 34th State Senate District please click here or call 949.500.9887 or 714.727.5805.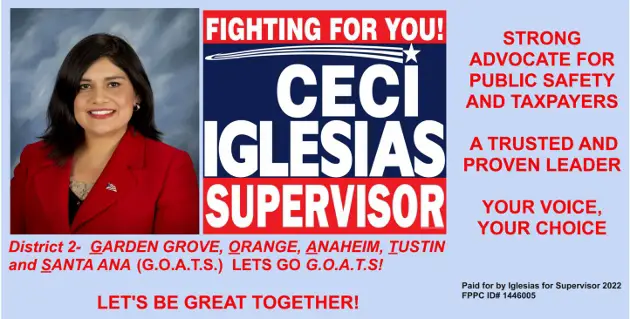 Winning election to Orange County School Board in 2008 was not Long Pham's first major electoral victory. The nationally renowned nuclear engineer and self-made Republican businessman was elected in 2000 by over 125,000 engineers nationally to serve as Vice President of the American Society of Mechanical Engineers (ASME).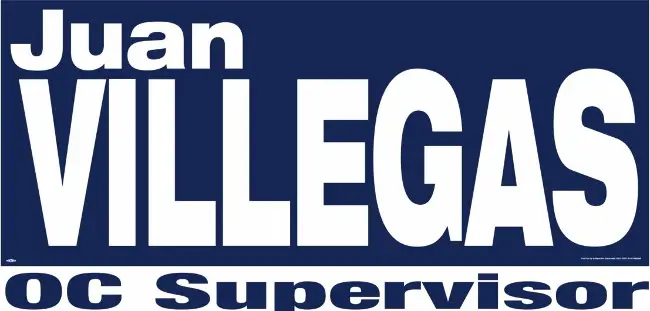 Long gained national prominence when he was called in by Rockwell International after the Space Shuttle Challenger disaster in 1986. He created the pressure vessel certification program that improved safety for NASA's shuttle programs.
During his tenure on the ASME Board, Long Pham was a key player in fighting for, and passing, the federal higher education tax credit. He still serves ASME today as an advisor on education and business regulatory issues.
"We fought to create tax credit incentives that help America's students gain the training they need to compete in the global marketplace," said Long Pham. "We must promote and protect our standing as the World's best engineers and scientists. Education tax credits are a fiscally conservative solution to help that cause, and I am glad to have participated in their passage."
Coming to America shortly after the Vietnam War, Long Pham worked his way through Penn State University earning an engineering degree. He then moved his family to Southern California where he joined the Bechtel Corporation as part of their nuclear power plant design team. After working with Rockwell International on the Space Shuttle project, Long Pham joined Southern California Edison (SCE) as a nuclear engineer.
In 1996, Dr. Pham was appointed by then Governor Pete Wilson to the Regulatory Reform Roundtable Task Force. The group's efforts resulted in repeal of 3,900 outdated regulations and simplification of over 1,700 more, as documented in Executive Order W-144-97.
Dr. Pham is a prominent leader in the Orange County Vietnamese community. In 1995, Long joined with Van Tran to form the Vietnamese American Voters Coalition, an organization dedicated to educating and engaging Vietnamese Americans in the political process. He also was a founder of the Vietnamese Affinity Group at Southern California Edison that recently helped raise $50,000 to purchase 900 new wheelchairs for the disabled.
Long has spent much of his spare time volunteering at inner-city schools teaching math and science to disadvantaged kids and has been honored by CSU-Fullerton and by the County of Orange for his volunteer work in the community.
Long and Mary Pham have been married for 36 years and have four grown children, including his son who joined the U.S. Air Force in 2006 and a daughter who joined the Navy in 2011. They make their home in Fountain Valley.