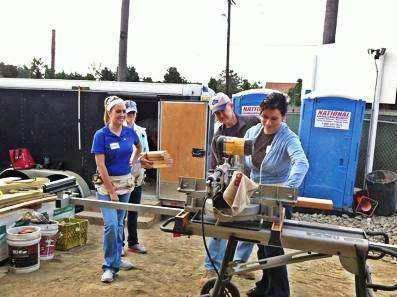 Aliso Viejo-based community management company, Seabreeze Management, participated in a Habitat for Humanity "Build Day" on Friday, Nov. 2. Fifteen staff members spent eight hours volunteering to help build homes located in one of Habitat OC's neighborhoods in Santa Ana.
In addition to their time, Seabreeze Management donated $2,500.
Seabreeze team members were excited to have an opportunity to experience the work that goes into building a home for family in the community.
I hope you will share this with your readers. Please contact me if you have any questions or would like to speak with someone at Seabreeze about the experience. I've also enclosed a few photos from the day below.
If you have any questions please contact Melissa Masters at (714)426-0444.