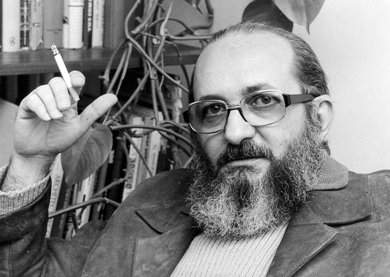 New Public High School Coming to Downtown Santa Ana
FOR IMMEDIATE RELEASE
A new alternative high school is slated to open near downtown Santa Ana this August, and now is the time to reserve a spot for incoming ninth graders. La Escuela Freire Academy for Culture, Leadership, and Civic Engagement is accepting sign-ups from interested parents and students for the 2013-2014 school year.
La Escuela Freire is a free, public, nonprofit charter high school conceived by a team of passionate educators who live in or near Santa Ana. The curriculum will cover culture, language, math, science, and other subjects via immersion, inquiry, and community involvement. Students will practice and enhance what they learn in their morning classrooms as they serve afternoon internships at local nonprofits and small businesses tied to the curriculum. Students learning about plant biology and nutrition, for example, might work at a local community garden, then plan and cook a nutritious meal with their harvest; and students learning about a particular historic topic may help design a related exhibit at a local museum.
La Escuela Freire academy was named after Brazilian educator Paolo Freire and will embrace his learning philosophy. Learning activities will be hands-on and project based. Students will learn democratic and social-fairness principles through their practice. Students, parents, and staff will collaborate on school policies and endeavors. Students will learn culture and language via immersion and peer-to-peer tutoring. (Students will have the option of taking some courses taught in Spanish.) All this will be accomplished within the context of state and national high-school standards, preparing students not just for college but for adult lives with meaning and purpose.
To achieve the goal of community-based education, La Escuela Freire Academy for Culture, Leadership, and Civic Engagement is developing community partnerships with several local nonprofits and small businesses that will enhance students' education. Partners will include the City of Santa Ana's Parks, Recreation and Community Services Agency; Green Being Project/Santa Ana People's Garden; Concern America; The Wooden Floor; Back to Natives;and others.
Among the school's founding board members are MacArthur "Genius Grant" recipient Reubén Martinez, founder of Libreria Martinez; Thomas Wilson, professor at Chapman University College of Educational Studies; Pilar O'Cadiz, Project Scientist at the School of Education, UC Irvine; and representatives from other universities. Backing them up is a team of community activists from Los Amigos, Padres Unidos, and other respected organizations dedicated to improving local education.
Board members plan to open the school next fall with perhaps 200 ninth-grade students. They have been meeting with Santa Ana Unified School District officials and hope to gain board approval for the school soon. Meanwhile, interested families can reserve a spot for their child by sending an email to lefsaboard@yahoogroups.com.
More information about the school can be found on its website: http://lefacademy.wix.com/academy.
# # #