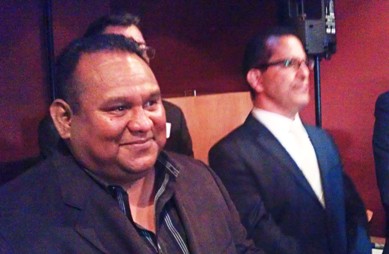 Santa Ana Council Member Sal Tinajero got out of the way when his colleague, Council Member Michele Martinez, wanted to run for the 69th Assembly District.  And he stepped aside when his colleague, Council Member David Benavides, wanted to run for Mayor this year.
Well, Martinez and Benavides were at the helm of the so-called "Santa Ana Spring," even as it went into a death spiral.  Most of Team Benavides lost.  Now at last its Tinajero's turn.
I thought at one time that Council Member Vince Sarmiento would make a play to replace Santa Ana Mayor Pro Tem Claudia Alvarez.  But he barely won on Nov. 6, over the unknown and outgunned Estela Amezcua.  Sarmiento got just over 21,000 votes and Amezcua got just over 18,000 votes.  She didn't spend a dime.  Sarmiento spent over $70,000.  Lame!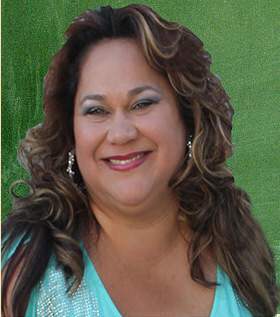 So let's tally up this mess.  Team Benavides sprung a leak.  In its wake only one of their challengers, Roman Reyna, won.  Eric Alderete, Valerie Amezcua and Myriam Tinajero all lost.  And Sarmiento?  He was utterly exposed as a charlatan – an Emperor with no clothes.  Speaking of which, the OC Weekly detailed Martinez' behavior at the Team Benavides election night party – shaking her booty and her ta-tas on the dance floor with a guy old enough to be her father.
Really the only guy left intact in this stinking mess is Tinajero.  He has paid his dues.  He has defeated opponents – twice.  And he came to the City Council with political experience garnered on the SAUSD Board of Trustees.  He also enjoys tight relationships with labor leaders – relationships he underscored when he was asked to support Julio Perez, in June, for the 69th Assembly District. He did.  Perez and Martinez lost.  And Tinajero is the last man standing.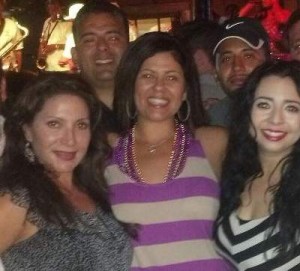 The only question now is can Tinajero line up the votes on the City Council to become our next Mayor Pro Tem? Will Martinez play ball?  Will Benavides continue to wallow in bitterness?  Will Reyna see the writing on the wall and do the right thing?  What about the other Amezcua – Angelica?
Sarmiento is tarnished.  Martinez is immature.  Benavides is finished.  Reyna is a rookie and Amezcua is a cypher.  Tinajero however is ready to lead.  Team Benavides is done.  Long live Team Tinajero…