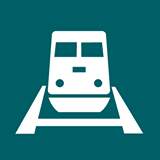 City of Santa Ana
Advisory: A Message from Metrolink: Metrolink Railroad Work
Metrolink's contractor will be performing maintenance between E 4th Street and E. Chestnut Avenue starting June 1, 2017. Work includes:
Changing out rail and ties.
Replacing turnouts and power switches from July 7 to July 9, 2017.
Preliminary work for the turnout replacements will run from June 1 through July 31, 2017.
There will be some dust and noise from heavy machinery, but no street blockages or closed intersections are expected. Night-time work will be limited to the two weekends mentioned above.
No train horns will sound, but there will be an air horn used by the flagging person and back-up alarms from machinery. Because this section of railroad is not in a residential area, we expect limited impact to community members.
This is an important safety project. We apologize in advance for any inconvenience this causes. Inquiries should be directed to Metrolink Community relations at (213) 452-0300 or communityrelations@scrra.net.
THANK YOU FOR YOUR PATIENCE AND COOPERATION. THIS IMPORTANT SAFETY PROJECT WILL BENEFIT YOUR COMMUNITY.
WHAT: Metrolink Railroad Work
WHERE: Metrolink tracks between E. 4th Street and E Chestnut Avenue
WHEN: June 1, 2017 to July 31, 2017. Continuous work from Friday to Sunday night on the weekends of June 23-25 and July 7-9.