Daniel Jones-Hoebel, a 19-year old transient, was arrested by the Garden Grove police on Saturday, June 10, in the Friday, June 9 stabbing of 20-year-old Genaro Diaz of Santa Ana, who later died of his injuries at a hospital, according to the O.C. Register.
Antonio Esquivel, a 21-year old resident of Garden Grove, was arrested shortly after the Garden Grove police found Diaz, who was stabbed in the chest, at the 12800 block of Haster Street, just after 9 p.m. on Friday night. The police believe that Diaz got into a fight with the two men.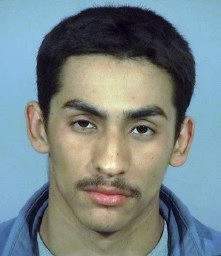 Esquivel was arrested shortly after police found Diaz, but police had to search for Jones-Hoebel. He was found and arrested at about noon on Saturday. Both men have been booked at the Orange County Jail.
Anyone with information is asked to contact the Garden Grove Police Homicide Unit at 714.741.5786.