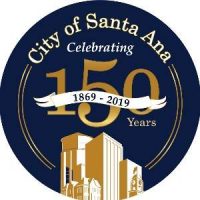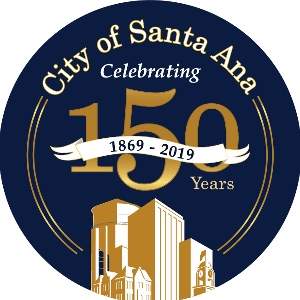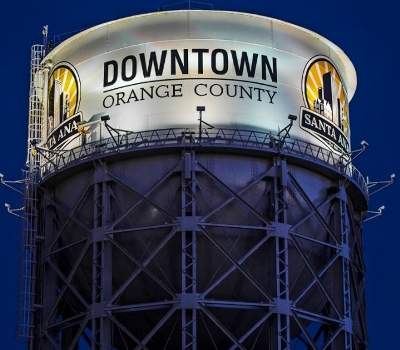 Los Angeles Lakers legend Kobe Bryant tragic death in a helicopter crash was a huge shock to everyone in Southern California – including his many fans in the City of Santa Ana.
The City of Santa Ana recognized his passing last night by lighting up its famed water tower in purple and gold, in remembrance of Bryant.
"The City of Santa Ana joins Lakers fans and the rest of the world in mourning the tragic deaths of Kobe Bryant, his daughter Gianna and the seven other victims of Sunday's helicopter crash," Santa Ana Mayor Miguel Pulido said. "Our hearts go out to their families and their communities, for whom we know these wounds will never truly heal."
The 1928 water tower is owned by the City of Santa Ana and has become an iconic landmark of the city. It is located off the Santa Ana (5) Freeway on Penn Way.