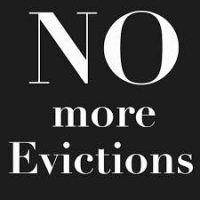 SANTA ANA, CA – The City of Santa Ana has enacted a moratorium on all residential and commercial foreclosures and evictions for non-payment of rent for anyone who is unable to pay due to financial impacts related to COVID-19.
The Santa Ana City Council unanimously authorized the action on Tuesday, March 17, in a proclamation of local emergency. City Manager Kristine Ridge signed the executive order on Thursday, March 19, and it immediately went into effect.
The moratorium will remain in place as allowed under an executive order of the Governor of California through May 31, 2020, or longer if extended by the Governor.
The City of Santa Ana's order includes the following:
• Residential landlords who know a tenant can't pay rent for reasons related to COVID-19 aren't allowed to serve a notice of eviction or take other actions to evict a tenant for nonpayment of rent.
• Commercial landlords are prohibited from charging rent and evicting commercial tenants for nonpayment of rent if the businesses are limited or closed to prevent or reduce the spread of COVID-19.
• To show that the landlord knew of the tenant's situation, the tenant must provide the landlord with notice in writing of lost income and inability to pay full rent due to financial impacts from COVID-19, along with documentation to support the claim. This must be provided within 30 days after the date that the rent is due.
• The tenant is still responsible for the unpaid rent and must pay within six months of the expiration of the local emergency, under the executive order. A landlord can't charge or collect a late fee for rent in these circumstances.
• Foreclosures on residential and commercial properties are temporarily suspended. No foreclosure action shall be initiated during the local emergency against a property owner with a demonstrated financial impact related to COVID-19.
• Water and sewer service can't be shut off because of unpaid bills and late-payment penalties or fees can't be charged.
• No late-payment penalties will be charged for parking violations.
The local emergency resolution that allowed this eviction and foreclosure moratorium also closed City Hall and all other municipal buildings to the public, suspended street sweeping parking citations, waived late fees for all City-provided services, suspended the shut-off of City-provided utilities, and enacted other measures to protect the public.
For the full executive order with all rules on evictions and foreclosures, go to www.santa-ana.org/coronavirus.
Ciudad de Santa Ana Detiene Desalojos, Ejecuciones Hipotecarias Durante Pandemia
SANTA ANA, CA – La Ciudad de Santa Ana ha promulgado una moratoria en toda ejecución hipotecaria y desalojo residencial y comercial por impago de alquiler para cualquier persona que no pueda pagar debido a repercusiones financieras relacionadas con COVID-19.
El Concejo Municipal de Santa Ana autorizó la medida de manera unánime el martes 17 de marzo, en una proclamación de emergencia local. La Gerente Municipal Kristine Ridge firmó la orden ejecutiva el jueves 19 de marzo, la cual entró en vigor de inmediato.
La moratoria permanecerá en vigor, de acuerdo con una orden ejecutiva del Gobernador de California, hasta el 31 de mayo del 2020, o más si el Gobernador la extiende.
La orden de la Ciudad de Santa Ana incluye lo siguiente:
• Los propietarios residenciales que saben que un inquilino no puede pagar renta por razones relacionadas con COVID-19 no tienen permitido presentar un aviso de desalojo o tomar otras medidas para desalojar a un inquilino por impago de alquiler.
• Los propietarios comerciales tienen prohibido cobrar renta y desalojar a inquilinos comerciales por impago de alquiler, si los negocios están limitados o cerrados para prevenir o reducir la propagación de COVID-19.
• Para demostrar que el propietario conocía la situación del inquilino, el inquilino debe presentar al propietario aviso por escrito de pérdida de ingresos e incapacidad de pagar el alquiler completo debido a repercusiones financieras de COVID-19, junto con documentación para apoyar la aseveración. Esto se debe proporcionar dentro de los 30 días posteriores a la fecha de vencimiento del alquiler.
• El inquilino sigue siendo responsable por el alquiler impago, y debe pagar dentro de seis meses de la expiración de la emergencia local, de acuerdo con la orden ejecutiva. Un arrendador no puede cobrar ni colectar un recargo por alquiler atrasado en estas circunstancias.
• Las ejecuciones hipotecarias en propiedades residenciales y comerciales se suspenden temporalmente. No se iniciará ninguna acción de ejecución hipotecaria durante la emergencia local contra un propietario con un impacto financiero demostrado relacionado con COVID-19.
• No se pueden suspender los servicios de agua y drenaje debido a impago de cuentas, y no se pueden cobrar multas o recargos por pago tardío.
• No se cobrarán multas por pago tardío por infracciones de estacionamiento.
La resolución de emergencia local que permitió esta moratoria en desalojos y ejecuciones hipotecarias también cerró al público las oficinas del Ayuntamiento y otros edificios municipales, suspendió las multas por estacionarse en días de barrido de calles, exentó cargos por demora para todos los servicios proporcionados por la Ciudad, suspendió el cierre de los servicios públicos proporcionados por la Ciudad, y promulgó otras medidas para proteger al público.
Para ver la orden ejecutiva completa con todas las protecciones y requisitos bajo la moratoria, visite www.santa-ana.org/coronavirus.