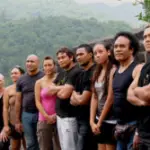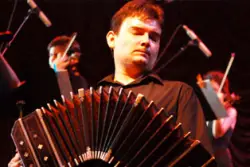 FOR IMMEDIATE RELEASE: August 25, 2010
CONTACT: JENN STARNES, 949-724-6574
Tango on the Tarmac and Sounds of the Seas This Weekend at the Great Park
IRVINE – From the most dramatic of dances to the atmospheric sounds of the South Pacific, this weekend the Great Park celebrates a range of musical influences. Join in the fun with Hector del Curto's Eternal Tango Quintet Friday and then come back Saturday for the Polynesian sounds of Te Vaka.
Come tango on the tarmac to the sounds of Hector del Curto's Eternal Tango Quintet on Friday, August 27th at 8:00 p.m. The Great Park is hosting a tango dance party for the first time, and it was worth the wait: Argentinean bandoneón player and bandleader Hector del Curto is one of the most acclaimed young musicians in the tango world. He has also performed with some of the world's outstanding symphony orchestras, and recording stars from Shakira to Tito Puente to mezzo-soprano Denyce Graves. Don't know how to tango? Don't worry, dance instructors will teach you the moves at 7:30 p.m.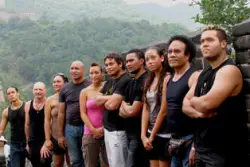 On Saturday, August 28th at 8:00 p.m., the Great Park fills with sounds of the South Pacific from Te Vaka. Drawn from the Maori music of New Zealand, the chants of Tahiti and other far-flung outposts within the massive Polynesian Triangle, Te Vaka's music is both traditional and original, mixing ancient chants and log drumming with modern instrumentation and vocals.
"These vibrant, colorful, joyful and diverse performances highlight our Great Park summer dance and concert series," said Larry Agran, Chair, Orange County Great Park Corporation. "The Great Park truly offers something for everyone."
Before Saturday's performance, visitors can enjoy the Great Park Comedy Corner at 7:00 p.m. featuring Tom Connolly and Lou Santini. Admission to Flights & Sounds Summer Festival dance and concert series is free, and parking is just $10.
Upcoming 2010 summer performers include a wide variety of first-rate artists, featuring five-time Grammy Award-winning Blind Boys of Alabama, local surfing champion and artist Donavon Frankenreiter, and BeauSoleil avec Michael Doucet with Big Chief Monk Boudreaux and the Mardi Gras Indians.
Flights & Sounds Summer Festival is presented by the Orange County Great Park Corporation in partnership with Irvine Barclay Theatre. Concertgoers can watch the show from chairs provided in a temporary concert pavilion or bring their own chairs to listen to the music from the Great Park Lawn. Before each performance, Hangar 244 is transformed into the Hangar Café, a lounge-like dining area serving up everything from snacks to full dinners.
The Orange County Great Park is located off the 405 or 5 Freeways at Sand Canyon and Marine Way in Irvine.
The Orange County Great Park and its 1,347-acre master plan is the focal point of the redevelopment of the 4,700-acre former Marine Corps Air Station, El Toro. The Great Park is currently 27.5 acres and includes an iconic tethered helium balloon that rises 400 feet in the air, providing an aerial view of Park development. A $65.5 million development plan to expand the Park to 200 acres is currently underway. The plan will build out a core section of the Park for the most immediate and wide-ranging public benefit, including a sports park, agricultural area and an art and culture exhibition space.
For the entire festival line-up and more information, go to www.ocgp.org.
####