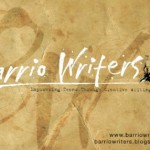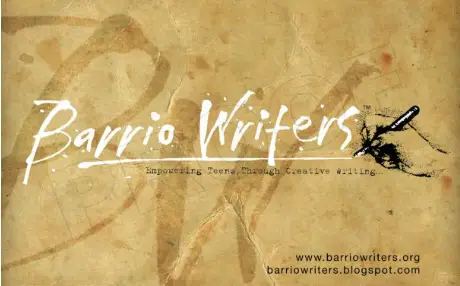 Don't miss the 2nd Annual Barrio Writers Live Reading Festival, which is coming up this Saturday, August 28, from 3:00 pm – 6:00 pm., at the Santa Ana Public Library, located at 26 Civic Center Plaza.
Barrio Writers has grown in the last year, in Summer 2010 they branched out to additional locations.  They hosted their 10-week program at El Centro Cultural de Mexico and the Santa Ana Public Library.  They also ran 1-week intensive programs at Newhope Library and the East Street Community Renewal Initiative (ESCRI) in Anaheim.
Their 2nd Annual Barrio Writers Live Reading Festival will unite all writers to present their words to our community.  They share their stories with great pride, it is up to us to listen to them. The 2nd Edition Barrio Writers book will include their works, it will be released Spring 2011.
Feel free to invite your friends and families to the event this Saturday.  Your presence will continue to help us empower our youth, new writers and young leaders of our communities.
Special Thanks to the Barrio Writers' sponsors & guest writers: Calacas on 4th, Mydesign2print, Garden Grove Channel 3, OC Childrens Book Festival, Young Authors Fair, Poets & Writers, Ollin, Sol Art, OC Dream Team, Alan Woo, Karen Cordova, Gustavo Arellano, David Bueno-Hill, Sandra Lopez, Juan Farias, & Richard T. Rodriguez!