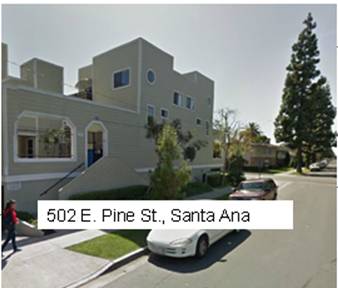 Santa Ana Police Department Advisory: Santa Ana Police Investigate Early Morning Homicide
On Tuesday, May 8, 2012, at approximately 0127 hrs., patrol officers
responded to the apartment complex located at 502 E. Pine St. on a call involving shots fired and a wounded male. Upon arrival, officers found an unidentified male suffering from a gunshot wound to the upper body. The incident occurred in the underground parking lot of the complex.
The Orange County Fire Authority Paramedics responded to the scene and pronounced the subject dead. Continue reading→