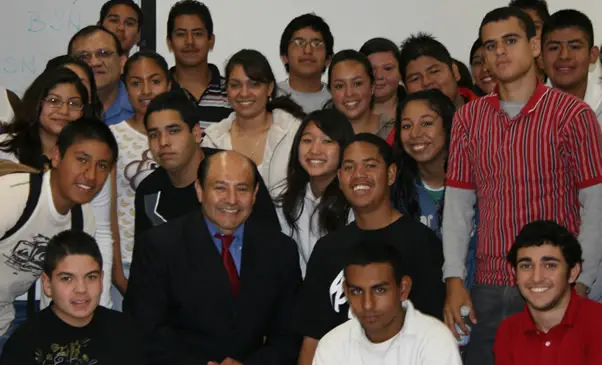 For Immediate Release
October 19, 2009Contact:
Martha Lopez (714) 558-4400
Senator Lou Correa and Local Law Enforcement Agencies to Promote National Teen Driver Safety Week
SANTA ANA, CA – California State Senator Lou Correa is partnering with the California Highway Patrol (CHP), Santa Ana Police Department (SAPD) and Police Services of the Santa Ana Unified School District (SAUSD) to present an October 20 student assembly at Godinez Fundamental High School in Santa Ana in observance of National Teen Driver Safety Week.
According to the Center for Disease Control and Prevention (CDC), motor-vehicle injuries are the leading cause of death and the fourth leading cause of injury-related emergency department visits among teens aged 15-19 years in the country. National Teen Driver Safety Week, which runs from October 18 through 24, 2009, raises awareness about the tragedy of teen vehicle crashes. The goal is to spark communication among teenagers, their parents and civic leaders about the causes of and solutions to teen crashes.
The assembly, geared towards grades 10 to 12, is being organized by Senator Correa and the local law enforcement agencies in an effort to address these problems and prevent future accidents and tragedies.
WHAT: National Teen Driver Safety Week Assembly
WHEN: Tuesday, October 20, 2009 at 10:00am
WHERE: Godinez Fundamental High School
3002 Centennial Rd.
Santa Ana, CA 92704
The program will include presentations by Senator Lou Correa, California Highway Patrol, Santa Ana Police Department, and the SAUSD Police Services on current laws, jurisdictions and safety information. After the assembly, students will be able to "take a drive" participate on the driver stimulation trailer provided by the Santa Ana Police Department.
Senator Lou Correa represents the 34th Senate District which includes the cities of Anaheim, Buena Park, Fullerton, Garden Grove, Santa Ana, Stanton, and Westminster.
####
Lina Hamilton
Legislative Aide
Office of Senator Lou Correa, 34th District
(916) 651-4034
lina.hamilton@sen.ca.gov