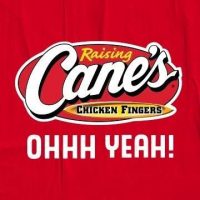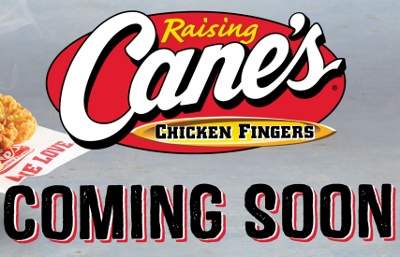 Santa Ana's new Raising Cane's restaurant is finally going to open up this Wednesday, Jan. 29. Doors open at 9:00 AM. They are located at 2250 E. 17th, where Claim Jumper used to be, at the corner of E. 17th and Tustin Ave.
As you might expect they have announced a fun grand opening including:
20 Lucky Caniacs will receive Free Cane's for a YEAR! Entry period from 6:30-7:30 AM on WEDNESDAY 1/29 and winners will be drawn at 7:30 AM. Must be 13 years or older and present to win.
In addition, the first 200 dine-in customers ages 13 and older to purchase a Combo meal will receive a Raising Cane's T-shirt and a free Box Combo for your next visit.
For official rules, please visit https://www.raisingcanes.com/lucky20rules.
Raising Cane's serves only high quality chicken finger meals. Check out their full menu here. They always use fresh, never frozen, premium chicken breast tenderloins to make the most tender chicken fingers possible. Their special marinade tenderizes the chicken, locks in moisture and adds flavor. Cane's certified "Bird Specialists" hand-dip and bread chicken fresh for every order. The tenders are fried in a premium quality Canola Oil blend to enhance the flavor. They don't use heat lamps because they only cook to order.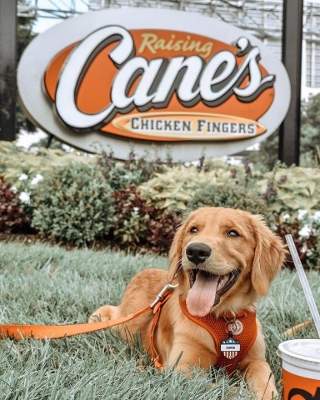 Todd Graves, the founder of Raising Cane's, path to success was one filled with challenge, hard work and determination. In 1994, as a new college graduate, Graves sought out funding for his restaurant venture. Undeterred by bankers who found his idea laughable, he decided to take matters into his own hands and raise his money the old fashioned way – hard work. After working in oil refineries in California and salmon fishing off the coast of Alaska, Graves returned to Baton Rouge and opened his first restaurant in 1996 near the gates of LSU. He named the restaurant after his yellow lab, Raising Cane.