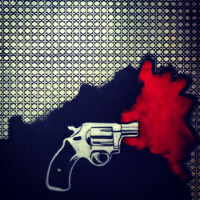 Isn't it time for Santa Ana to have a voice on the O.C. Board of Supervisors?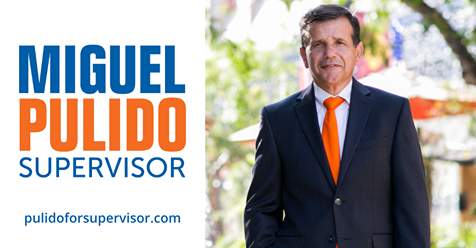 Paid for by Miguel A. Pulido for Supervisor 2020 (ID #1422663)
FOR IMMEDIATE RELEASE
Contact – Michael Ziobrowski, mikejune22@gmail.com, 714.862.7894
Advertisements
Did you suffer a slip and fall too? Was it at a public place like a store, restaurant, or a sidewalk? Was it someone else's fault?
You deserve compensation! Unsure if you have a case? FREE Consultation! Looking for a second opinion? Give us a call at (323)746-8099!
Si usted sufre un resbalón por la negligencia de otra persona llámenos al (323) 746-8099. Nosotros peleamos por sus derechos. Sigan nuestra pagina.
@Sasooness Law Group. https://www.facebook.com/SasoonessLawGroup/
July 6, 2012 (COSTA MESA, CALIF) – X Is The Weapon presents "EXHIBIT X – "ANAMALIA", a group exhibition showcasing the intersection of Art & Music Culture.
The Opening reception will take place at the ARTery on the grounds of the LAB anti-mall in Costa Mesa, CA from 7-11 pm.
Featuring the works of:
Artemis Nolasco, Concep, Daniella Manini, Freddy Medina, Jonas Lynch, Jouvon Michael, June22, Meex One, Puede One, Rally Hog & Tesia Ziobrowski
+ Special guest artists: Chantelle Heroux, Cocoe Tsimahidis, Geezr, Miran Elseewi, Jacob Nolasco, Malaki Nolasco & Isaiah Nolasco
Music from Soul, Hip Hop, Cumbias & World Music being provided by: Dawit Justice, Renz De Madrugada & DJ Dravidian
The ARTery is located at
2930 Bristol St
Costa Mesa, CA 92626
1+714.862.7894
For more information, please visit xistheweapon.info
###
front flyer
+ 9 artist images
Thank you
—
Michael Ziobrowski
Father, Designer, Selector, Collector, Curator | X Is The Weapon
714.862.7894
mikejune22@gmail.com
xistheweapon.com
xistheweapon.info