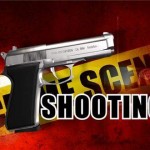 Well it looks like 2017 is going to be another violent year in Santa Ana. There was yet another shooting tonight, as SAPD police officers responded to the Country Club Mobile Home Park at 518 South Sullivan at 7:30 p.m., according to SAPD Case #17-463.
The police officers found a 20-year old male who had been shot in his upper torso. He was taken to a local hospital for emergency care.
This shooting happened near Lincoln Elementary School.