It's a New Year today but last year's violence in Santa Ana has continued as two men were shot on New Year's Eve and early on New Year's Day, according to the O.C. Register.
SAPD police officers responded on Thursday night, at about 9:50 p.m., to a shooting call at the 1000 block of South Sullivan Street, just west of Jerome Park, where they found that a male homeless person had been shot from behind by an unknown attacker.
The homeless victim was shot in the lower calf and ended up at a local hospital with a wound that did not appear to be life-threatening.
Police are not aware of a motive and have no description of the suspect – but it is worth noting that a homeless man was recently shot and killed by an unknown assailant while he was sleeping near Heritage Park. Hopefully we don't have another serial murderer of the homeless on the loose in our city!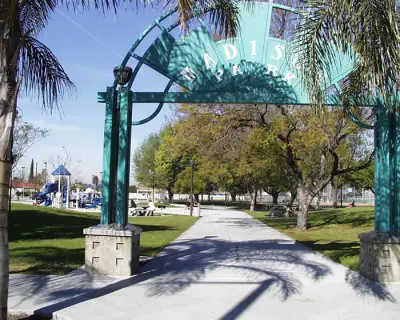 Minutes into the New Year another man was shot in the foot as he was walking in an alley in the 1700 block of South Cedar Street, just south of Madison Park.  Police showed up at the scene just after 12 midnight and found the injured man.
The victim did not see who shot him or hear any gunshots. Perhaps he was shot by a stray bullet as some people in our city like to ring in the New Year by irresponsibly shooting their firearms into the air.
Fortunately the victim's injury was not deemed serious, but the SAPD has no suspects.
The shooting on South Sullivan Street occurred in Santa Ana's Ward 4, which is represented by Councilman David Benavides.
The shooting on South Cedar Street occurred in Santa Ana's Ward 1, which is represented by Mayor Pro Tem Vince Sarmiento.