A recall campaign against Judge Marc Kelly, an Orange County Superior Court judge who reduced the sentence for a Santa Ana man convicted of sexually assaulting a 3-year-old relative, has fizzled after organizers were unable to gather enough signatures to put the recall on the June ballot, according to the O.C. Register.
The recall effort was launched against Kelly in reaction to his April ruling in the Kevin Jonas Rojano-Nieto case, in which Rojano-Nieto was convicted of sexual assault of a 3-year-old relative. Despite state law imposing a mandatory minimum sentence of 25 years, Kelly slashed the sentence down by 60% to 10 years, according to OC Political.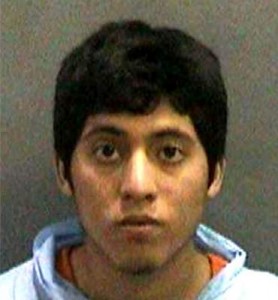 Orange County Superior Court Judge M. Marc Kelly had the opportunity to give a 25-year-to-life sentence to Kevin Jonas Rojano-Nieto, 20, who was convicted by a jury on December 3, 2014, of sodomizing a 3-year-old girl.  But Judge Kelly decided instead to sentence Rojano-Nieto to 10 years in prison.
Rojano was playing video games in the garage of his Santa Ana home on June 4, 2014, when a 3-year-old girl, to whom he is related, wandered in to hang around, said Deputy District Attorney Whitney Bokosky. Rojano, who became sexually aroused by the child, pulled her pants down and assaulted her, Bokosky said, according to the O.C. Register.
The girl's mother, meanwhile, tried to get into the garage as she looked for the child but realizing it was locked started looking elsewhere at a neighbor's home, Bokosky said. This prompted the defendant, who had put his hands over the girl's mouth to keep her from yelling for her mother, to have the child masturbate him.  The defendant then unlocked the garage door and when the mother returned she took the girl, who appeared unharmed, into the home, Bokosky said. The crime came to light moments later in the kitchen when the girl complained of pain in her anus and the mother noticed it was torn, according to the Patch.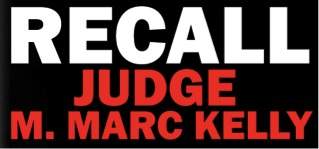 Here are a few excerpts from Judge Kelly's Sentencing Transcript:
"…this does not compare to a situation where a pedophilic child predator preys on an innocent child."

"There was no violence or callous disregard for [the victim's] well-being."

"Mr. Roiano did not seek out or stalk [the victim]. He was playing video games and she wandered into the garage. He inexplicably became sexually aroused but did not appear to consciously intend to harm [the victim] when he sexually assaulted her."
Kelly was appointed to the bench by recalled Governor Gray Davis, a Democrat, in 2000, according to the Daily Pilot.  He was reelected in 2012, when he faced no opposition, according to Smart Voter.  He was previously a prosecutor known for having played basketball at Notre Dame.
Kelly sentenced a retired CHP Lieutenant to probation after the bad cop was nabbed in a child molestor sting, according to the OC Weekly.
Kelly is expected to face a significant challenge to his next re-election campaign in 2018.