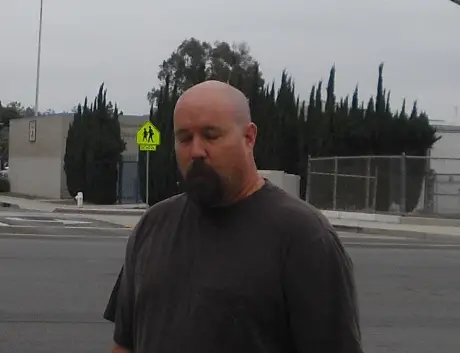 OC GOP Central Committee Member Thomas Gordon has pulled papers to run for Area Three of the Rancho Santiago Community College District.  He is thus far the only candidate for that office.
The RSCCD elections have changed this year – they will be area-specific.  This should make it easier for candidates to win.
Gordon has previously run for:
Mayor of Santa Ana, back in 2006.  He got 8,262 votes, losing to Mayor Miguel Pulido, who ended up with 23,170 votes, according to Smart Voter.
The Republican Party of Orange County's Central Committee, in the 69th Assembly District, in 2010.  Gordon won, coming in fifth place, with six seats available.  Gordon got 3,691 votes, according to Smart Voter.
The Republican Party of Orange County's Central Committee, in the 69th Assembly District, in June of 2012.  He came in second with 4,433 votes according to Smart Voter.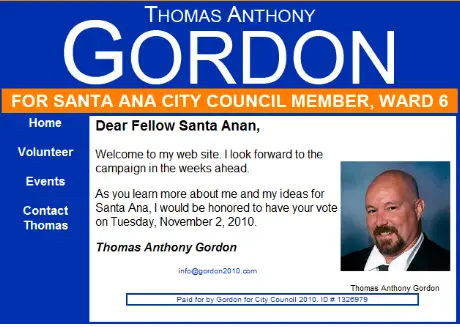 Gordon also tried to run for Ward 6 on the Santa Ana City Council in 2010, but he failed to collect enough nomination signatures, and fell short after several of his signatures were tossed out by the Santa Ana City Clerk, including his own signature!
Gordon is an asbestos inspector at the Los Angeles Unified School District.  He lives in Santa Ana's Ward 4, by himself, and has a second home in Denver, Colorado, with a longtime girlfriend of his.  He has served on anti-graffiti committees in both Denver and in Santa Ana, where he proposed levying huge fines against the families of kids caught tagging.  He flies to Denver on most holidays.  He publicly opposed the notion of building a dog park in Santa Ana, but admitted to me that he flies his dog to Colorado, where his dog enjoys the dozen or so dog parks in the Denver area.
Gordon is divorced but has no kids, although he does have nieces and nephews and a Spanish-speaking Grandmother, who hails from Cuba.  He does not have a college degree – and I am not sure if he ever attended college.  He did graduate from Santa Ana public schools.  I believe he is a graduate of Valley High School.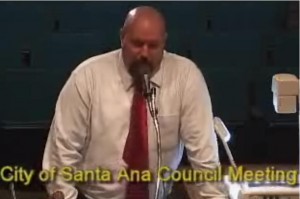 Gordon is allied closely with Republican County Supervisor Janet Nguyen.  She recently recruited another Republican, Robert Hammond for a vacant seat on the Orange County Board of Education.  Hammond, a gay-basher, won.  Hammond and Gordon serve together on the OC GOP Central Committee's 69th Assembly District delegation.  Gordon is also closely allied with notorious Minuteman Lupe Moreno, who has signed his nomination papers practically each time he has run for public office.
Gordon is a blogger, over at the Republican blog "OC Political."  He has in the past blogged for the Orange Juice blog and a blog called "Sunny D," that died very quickly.  He also is an avid Tweeter.  Check out his nutty tweets here.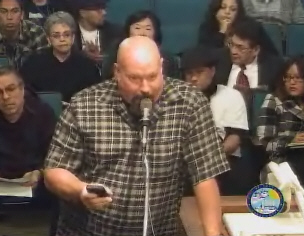 I can't imagine how a guy that looks like a white supremacist will win in Santa Ana.  It will be interesting to see who else runs for this seat.  I am told that several Santa Ana Council Members, who are now aware that Gordon is running, are looking for someone decent to challenge him.  Gordon often screams at the Santa Ana City Council Members and needless to say he is not very popular at City Hall.