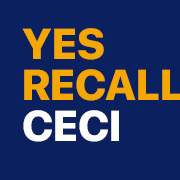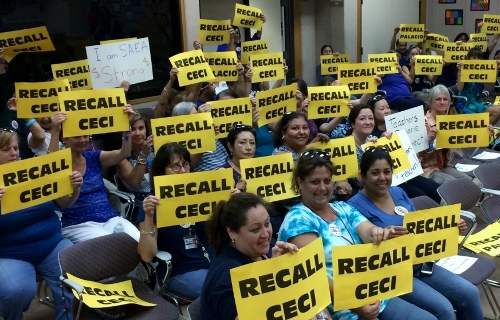 Op-ed by Gerry Serrano, the President of the Santa Ana Police Officers Association
On May 19th, Santa Ana voters will determine if an unfit career politician remains on the city council or is removed from office. By mail-in vote, the citizens of Santa Ana will decide if they want an unfit politician that is beholden to special interest groups from South Orange County influencing Santa Ana policy. About 90% of her campaign donors are from people and special interest groups from Newport Beach, Dana Point, Laguna Niguel and Newport Coast to name a few.
Sadly, Ms. Iglesias's only message is that she is being recalled because of one contract vote about two years ago for the police department. She feels villainizing public safety is her ticket for success. How shameful to attack our first responders & local teachers who are now being asked to do more than ever before. Shameful that her political rhetoric is to attack public safety and blue-collar labor groups, which are the foundation of working America. Shameful that she tries to create a rift and distrust between public safety and the community we serve proudly 24 hours a day, 7 days a week. That is unethical, misleading and not true. Why lie to our community? Instead she should talk about her ability to bring consensus, problem solve or, if any, accomplishments. She has done nothing but the opposite.
The facts are the police association only wanted a one-year contract. We did not and cannot demand anything. It is absurd to make such an accusation and bold face lie. Only the council has the authority to propose and approve any labor agreement. The council majority and city proposed the multiple year offer for the officer's approval. Also, it was not a 25 million dollar raise, but rather actually only cost $2.7 million dollars year one according to the city's finance director, which is only 1% of the city's budget. That is $2.7 million for over 500 employees in order to recruit and bring officers up to market competitive levels. Yet, her council cohort, Juan Villegas, gave an 18% raise worth about $1.7 million dollars to 21 city managers already top in market and no story, no rhetoric. Why? When on the School Board she gave those officers a 14% raise over two years. Is she really a fiscal conservative or beholden to special interest groups? Mind you, the budget last year saw a surplus of over $6 million dollars according to the city's Comprehensive Annual Financial Report (CAFR) for June 30, 2019, page 49.
Ms. Iglesias is up for recall because she does not represent the citizens of Santa Ana. She is beholden to special interest groups. For example, after neighborhood leaders and residents cried for help for over two years about a development project in the north part of town and demanded she vote no, she has taken money from the developer and repeatedly voted against the residents. She has failed to address the homeless crisis in Santa Ana. She has opposed initiatives for youth programs, park improvements and much needed repairs to roads and infrastructure. She has advocated for the complete defunding of the police department. And, she has interfered in matters of the clerk's office and a civil service hiring which are a violation of the charter. All this is evidence, she is unfit for office. A councilmember needs to be able to work with others, communicate effectively and build consensus. Ms. Iglesias refuses to collaborate or even speak to constituents. She thinks she is above the law, but rather should be held accountable.
Ms. Iglesias claims the special election cost of $700,000 dollars is due to the association. The fact is she and Juan Villegas illegally interfered in the process requiring the superior court to intervene and sanction the city $40,000 dollars quoting that "it is undisputed the city must do their public duty". Without their interference the election would have occurred in line with the March regularly scheduled election with minimal costs. Ms. Iglesias has failed the citizens of Santa Ana and she has even failed the special interest groups she is beholden to. Because of her failures, she has caused the need for the special election.
For these and many other reasons, Ms. Iglesias is unfit for office and over 16,000 voters signed a petition for her recall and over 19,000 signed a referendum because of her vote on a controversial project. That is 35,000 signatures opposed to Ms. Iglesias. Santa Ana deserves a law abiding and ethical leader. She should be reminded that she took an oath to obey all the laws, statues and ethical codes, not violate them all. Santa Ana deserves better, YES on Recall.
G. Serrano, President of Santa Ana Police Officers Association
Click here to check out the Yes on the Recall Campaign.