The Santa Ana Literary Association will be presenting a new poem by a local poet every week this year. This week's poem is "March" by Marilynn Montaño.
March
By Marilynn Montaño
Sometimes, women are praised on the mic
Sometimes, women are credited for their labor
Sometimes, women are paid for their labor
Women are told,
to be outspoken
to be leaders
to step up
For Women's International Month,
instead of putting up one day banners
and hashtags on social media
listen to the women
the first time a concern is brought up
We as women, already live with patriarchy in our homes
We have to challenge it at the dinner table
We have to do it all over AGAIN,
in spaces that are supposed to be safe for "communities"
and in spaces that are supposedly "radical"
We hit the streets to protest
We go hard to protect our gente
We give it all
However, when the violence lives within community spaces that were supposed to be another "home"
Everyone looks the other way,
It's the SILENCE
Do you hear that silence?
Do you hear that silence?
Do you hear that silence?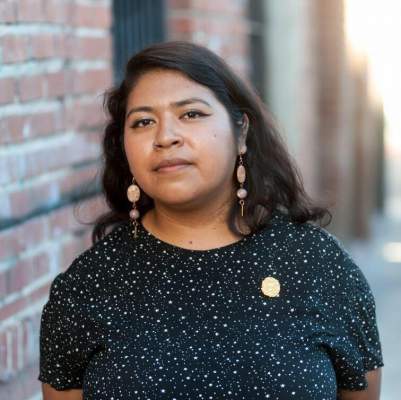 Marilynn Montaño is a writer and artist from Santa Ana, California with roots from Puebla, MX. She is the Social Media Manager and Event Coordinator at LibroMobile, a bookstore & arts co-op. In 2019, Montaño was named Poetic Influencer for OC Weekly's People's Issue. Montaño enjoys cold brew coffee, Sanrio, horror films, zines and has a long stack of books to read through.